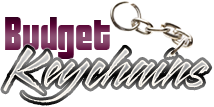 Custom Keychains- Good Things Come In Small Packs
Posted by admin
Posted on November 2, 2021
 Looking for a small and budget friendly gift that will boost your brand recognition and help you reach your marketing goals? Look no further than custom Keychains.
Since its modest origin, Keychains have taken over the industry to become a staple in low budget giveaways. Even though for a while it seemed like everyone had at least one keytag, these are still a sought-after accessory even today. Custom keychains make a smart way to get the trade show attendees  to talk about your booth or the employees feel brand loyal even  beyond the work spaces.
Keychains make for a good promotional tool for a variety of reasons, but most importantly, these are functional and fun alike!
Why Keychains
Small and designed to fit in your hand, keychains not just keep the keys safe and ensure peace of mind for your recipients. Today, there are many interesting multi-functional models like bottle opener keychains, flashlight keychains and tape measure Keychains among others. It's a simple and easy to use, but there is more to it. These make great mailer items, fund raising items, team spirit items and more.
Why You Should Use it As a Promotional Tool
Keychains are highly functional. Everyone needs it in their daily lives to keep the valuable keys of their home and office safe and well sorted. The best part is that keychains will keep your message front and center and enhance brand recognition without being intrusive. Here's why Keychains make perfect branding tools that you should incorporate into your advertising strategy.
Popular
Keychains have been one of the highest-selling promotional items in the last several years. However, their popularity still seems to be only rising. Plus, whoever takes one, will be excited to talk about it to even more people, which in turn will bring even more visitors to your booth.
Keychains are fun
 Did we mention just how fun keychains are? Available in a wide range of interesting and quirky models like coil Keychains and tripper spinner Keychains that double up as engaging toys, custom Keychains as a promotional tool will engage your audience and tells  a lot about your brand without the annoying marketing pitch.
Custom Keychains gives your brand a down-to-earth feel. It's a great gadget to use if you are just starting out and you want to show that you care for the safety and wellbeing of your clients. Keys are one of the most misplaced items in any house hold. So, you can imagine how valuable , free gift keychain will be in the minds of your clients.