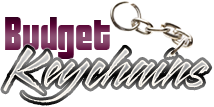 Custom Keychains – Key to a Successful Branding Campaign
Posted by admin
Posted on June 10, 2021
Choosing the right promotional gifts can be an overwhelming task considering the countless options available. You might want a product that's incredibly practical and portable. Custom keychains are something everyone needs to keep their keys safely. Small enough to slip into the bags of your attendees or mail out along with business letters, printed keyrings are cost effective ways to get your message across.
Custom keychains are  something your customers will use over and over again thereby making the best awareness for your brand. So, if you are looking for a handout that is budget friendly, versatile, useful, easy to customize  and above all effective in getting your message across it's hard to find a better choice than promotional keyrings.
As Keychains remain in plain view of your prospects , these offer a great opportunity for you to make consistent brand impressions at one time investment. Cheap as chips, key tags are perfect handouts for mass events like mailer campaigns or trade shows and will suit start- up companies and business marketers on a modest budget.
Offered in a wide range of popular models like leather keyrings, novelty keychians , combo Keychains and metal keychians, you will indeed be spoilt for choices. We have put together a list of the best promotional keyrings to help you get started.
Plastic key chains
One of the inexpensive models, plastic keychains are ideal for  events and exhibitions. The brilliant color choices and interesting shapes will add a dramatic charm to these logo items that can be imprinted with your brand, message, artwork or something more. Lightweight and flat, these  are perfect as mailer items . Customize these every day items creatively to generate quick interest in  anyone who sees it and to turn your brand into a talking point.
Stress ball keychains
Offer the dual convenience of a stress toy and a Keychain alike with these combo items that will fit any branding campaign with ease. Your message imprinted on it will bring a smile on your recipients every time they squish these toys  to beat their stress or relax their hand muscles. The best part is that soon they will start associating your brand with happiness and calm.  The bets part is that these cute  Keychains even make excellent collectibles!
Novelty Keychains
Offer a little something extra to your prospects than a plain key ring with these innovative  novelty keychains models like bottle opener Keychains or floating Keychains among so much more. More the utility, more will be the interaction of your recipients with these logo items. These make great handouts for marketers that wish to stand out from competitors at a large event.
Do you think custom Keychains make appropriate handouts for your business event? Share your thoughts with us on our facebook page.
Share and Enjoy