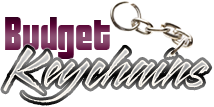 Imprinted Keychains -Handouts that your Prospects can Actually Use!
Posted by admin
Posted on June 11, 2021
Promotional products could be practical gifts, novelty items or the best of both these. So, if you are looking for a handout that brings together functionality and fashion traits in equal measures, look no further than custom Keychains.
Offered in dime a dozen models, keychains are functional first and decorative next, which means that your prospective clients and customers will  have gifts that they can actually use.  Models with add-on features like bottle openers or tape measures will further enhance the chances of these logo items getting used by your recipients.
Versatile
Imprinted Keychains are ideal for all types of branding campaigns and events. For instance, realtor agencies will find house shaped Keychains a perfect way to promote their services whereas breweries can use custom bottle opener Keychains to make their brew list popular. Every time  your customers  pop the top of the bottles or access their keys they will be reminded of your brand and what exactly your company does.
Bottle opener keychains will get your prospects think of your brand whenever they use it and in the long run they'll start to associate your brand with beer in their subconscious mind! But, it's not just the custom bottle openers that make efficient handouts. Check out other models like tapemeasure keychains, flashlight keychains, novelty keyrings and a lot more.
Keychains are highly practical and decorative alike and come in all shapes and sizes. Choose a model that can be easily associated with your brand for the best impact. When you have versatile handouts like keychains that have evolved well with the changing life styles and preferences of your audience, it is easy for marketers to choose a model that their target customer may need the most.
Everyday  brand reminders
While printed Keychains may not be first choice that pops in your mind while considering promotional merchandise, you can't deny its incredible utility. Most people think of logo keychains one of the most effective  giveaways to raise their brand recognition because of its high utility and low cost advantage.
Promotional Keychains will keep your message in plain view of your target audience to make a  practical way to advertise your brand. People will inevitably see and use these items several times every day.  Plus, the users will keep these logo imprinted Keychains safe and well guarded as it holds their valuable keys. Your prospects may even start panicking when they misplace these Keychains- not many promotional gifts can outsmart keytags in this department!
How do you plan to use custom Keychains as your marketing tools in the upcoming events? Share your thoughts with us on our facebook page
Share and Enjoy