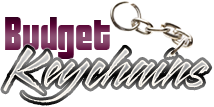 Custom Keyrings – Handouts That Make Repeat Brand Impressions
Posted by admin
Posted on June 9, 2021
It's official! Custom keyrings have more reach and visibility as promotional items than most other handouts. Light weight and portable, Keychains will easily fit into the daily routine of the users, which in turn will enhance your brand exposure rates.
 Repeat exposure is what matters
Repeat impressions are what turn into leads. Portable and highly practical, Keychains are carried around by your prospects wherever they go. It is  the incredible portability of printed keyrings that allows repeat exposure and better  brand recognition, which meanwhile is the  primary objective of any promotional campaign.
Easy to customize
Keychains are available in a wide range of imprint options that will help marketers to come up with a creative and engaging design to make these logo items  truly memorable. Make use of the high visibility imprint space on Keychains to position your logo and highlight the brand identity. For instance, metal keychains can be laser engraved with your message while leather keychains offer embossing imprint options. Choose an imprint method that will  accentuate your message and make an effective impression.
Match it with your business theme
Keychains are available in countless shapes, which make it easy for marketers to choose a model that aligns with their product line. Unique shapes and colors that match your corporate colors will make it easy for your recipients to remember your brand. For instance, hard hat LED key chains  will make excellent handouts to promote  building or construction company  whereas a tooth shaped Keychains will make an instantly recognizable way to advertise a dentist office.
The best part is that anything imprinted on these high visibility logo items will be seen not just by your primary audience but people around as well! Quirky models like stress toy Keychains  or teddy bear keyrings will pique quick interest because of the fun element that will attract the attention your brand needs. High attention plus repeat exposure is nothing short of a slam dunk in business promotions!
Keychians have a tremendous potential to reach a big audience thanks to its low cost advantage that mot many promo gifts can match!
Lock your prospects with branded keyrings
Keychains hold the potential to hook even the most discerning customers and getting their undivided attention thanks to its high visibility. Offered in a wide range of interesting shapes and vibrant colors, Keychains have indeed come a long way from the original design of bland rings that are designed to just hold keys.
A well customized keychain will make a rolling billboard for your brand that will double up as interesting talking topics. Keychains are handy, trendy and above all used on a daily basis, which will give these logo items a considerable impact in getting your message easily noticed
Browse our collection of custom Keychains to make sure that you do not miss out the top trends. Happy shopping!
Share and Enjoy