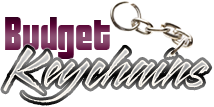 Custom Keychains- Jazz Up the Keys And Your Brand Image Alike
Posted by admin
Posted on March 19, 2021
Keys will all look alike and are hard to identify without a colorful keychain that sets out the different keys . This is what makes custom Keychains a great free gift for the audience.  Businesses can customize their Keychains to make it stand out in the market and make a unique statement.
Get the keychains imprinted with your logo, message or artwork to finish off the design of your unique branded Keychains. These will serve as a daily reminder of your brand every time your recipients open the door of their car, house, or office. Keychains are  fun and functional alike and will last for many years to come.
Keychains win hands down as collectibles as well and the surging popularity of Copoclephily as a hobby is on the rise among both young and young at heart all over the world.
Customize your keychains to exactly how you want these to look like. Put on your creative caps and explore the design possibilities to turn your imprinted Keychains into cost efficient marketing tools.    Make use of the low cost advantage of custom Keychains to make it handouts during mass events like trade shows and events. Easy to distribute for marketers and easier to carry around for the attendees logo Keychains will make great reminders for your customers and clients.
Choose from a bevy of interesting multifunctional models like bottle opener Keychains or flashlight Keychains that are much more than an ordinary keychain. The more the usage the more will be your brand visibility of your logo Keychains.
keyrings can also be deployed as promotional merchandise both in-store and online. No matter whether you wish to handout Keychains as gifts with every purchase from your store or as gifts for participating ion online contests or surveys, custom Keychains are always well received and retained. So, make sure to stock up these popular handouts for your upcoming events, mailer campaigns and much more.
Keychains make a constant reminder of your brand for your recipients and their association with your business. The best part is that not many people will never discard Keychains as people need multiple sets to keep their keys safe and well sorted. So, even if you prefer to use  tehse promotional items time and again, your audience will never get enough of it !
No matter whether your recipients use your logo Keychains as souvenirs or functional items, your message imprinted on these will never be missed. Offered in an exciting range of unusual shapes and vibrant colors, keychains can be effectively matched with any of your business theme.
So, how do you plan to exploit the popularity of custom Keychains as promotional items? Share your thoughts and ideas with us on our facebook page.