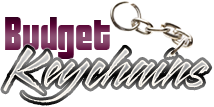 Innovative Ways to Use Promotional Keychains in your Marketing Mix
Posted by admin
Posted on March 18, 2021
Keychains are popular, everyday items that people will find highly useful. Like many other promotional products, custom Keychains can be used as giveaways with purchases, and gifted to regular customers as a  token of appreciation for their loyalty.
However, there are other ways of using keychains in your branding campaigns that probably you may not have considered.
In Direct Mail
Enhance the value of the mailers and inspire the recipients to open the envelopes and give the content their undivided attention.  Keychains make excellent lumpy mail items to make it value added and to increase the chances of your communication to get read by your customers.
If the mailer gift in the envelope is a keychain, you will impress the recipient with a quality gift that has a high-perceived value and give them a gift that is long-lasting and useful. As keychains are used many times a day,  your positive brand image will be continually reinforced!
As a Business Card
Keychains can double pull as a business card for marketers thanks to its portability and high visibility. Gifts that can be used as business cards are a subtle way to get your logo in front of the audience. Plus unlike traditional business cards, keychains are never discarded as these are small, stylish and after all highly functional. Cost effective and easy to distribute, custom keychains will perform much better than regular business cards!
As Tradeshow swag
Keychains make classic trade show handouts because of its budget friendly traits. Hand it out to the attendees visiting your booth to make them engaged with your brand and send them home with your message. It will create a positive brand image and encourage future business. Custom keychains are available in a wide range of price rates and there are many affordable models  which you won't mind parting with for free!
As fund raising items
A great way to create a good reputation within the community is by hosting a fund raising event for the non-profits around or for the social cause you support. Keychains are something everyone will find useful. The low sticker price of these logo items will give you a free hand in selling it for a higher price to raise fund for the cause you support.  The caring image and social commitment of your brand will surely be taken note by the local community.
Will any of these possible uses of keychains  be beneficial to  you? Share your thoughts with us on our instagram page to join an interesting conversation.