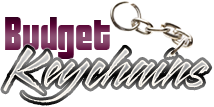 Customization Tips of Custom Keychains that We Often Overlook!
Posted by admin
Posted on January 20, 2021
Using custom keychains to promote your brand is probably one of the best decisions you can make for your business. These budget friendly handouts will cut down your marketing costs  and catch the eye of potential customers easily. Though keychains are small and low cost gift ideas, you can still be at your creative best to customize it as per your whims and fancies.
There is nothing to restrict your freedom while you have versatile gifts like keychains. Though these are ubiquitous, you  still have so much to tweak your designs and make it as personalized as you please.
Here are some handy tips to customize keychains to make it an ultimate crowd pleaser.
Brand Name
Get your brand name printed as the main design of your custom keychains to make a sure shot way to get your business recognized. A bold brand name will be noticed by just anybody in a glance and will announce your brand presence in the industry to your audience.
Logo
A minimalist design including your logo will look great on keychains as it will fit the small imprint space nicely all the while getting someone's attention. Custom keychains will thus give you an opportunity to start a conversation with your recipients and introduce your logo and  business to them alike.
Taglines
Think of crisp and spicy phrases that sum up what your brand is all about in the shortest way possible.  Having a great tagline is an easy way to get your audience engaged with your brand and recognize it easily. A catchy slogan on a keychains will be something easily remembered! Put on your creative caps to come up with some exciting and rhyming taglines that your audience will love to sing along wherever they go. Make sure that your tagline matches with the products and services that you offer, which will make it easy for your recipients to relate the slogan with your business instinctively.
Contact Details
Print out your business address and contact details to draw people closer to your business and encourage them to be regular customers.
Fun Quiz
Customization need not always mean getting your logo or business message imprinted on your corporate giveaways. Stand out in the competition by making your gifts different by imprinting fun contest questions or brain teasers. Encourage the users to send the answers to your email to win prizes.  Engaging the audience subtly with your message without any marketing pitch is what makes any promotion successful. Custom keychains will fulfill this objective with ease.
 Need more interesting tips to make your custom keychains a crowd favorite? Reach out to our team and stay on top of the trends.