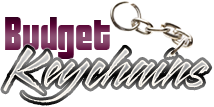 Why settle for ordinary keychains when you have these imprinted Laser Pointer Keychains
Posted by admin
Posted on October 31, 2016
Everyone needs keychains to keep their keys well organized. Custom Keychains in itself are practical items that not many people can resist, so you can very well imagine the impact that the combo gift items of keychains with laser pointers can ensure. Whether as employee gifts, tradeshow handouts or mailer campaign items, these personalized laser pointer keychains will get a warm welcome among the recipients. Laser pointers are useful for blackboard or power point presentations and to highlight one's ideas and opinions.
Laser pointer keychains make perfect promotional gifts to promote training services, universities, health care services and more. Imprint your logo and message on these logo items that are available in various handy models and see how these items will help the audience to follow the ideas on the board from a distance that too without marring their vision. Laser pointer keychains bring together the best of technological innovation to the old world charm of keychains to make it a smart hybrid that meet the needs of the modern day recipients.
Losing keys or misplacing keys can be the worst thing to happen to anyone and these combo keychains not just carry the keys but also let your audience take their laser pointers to work or events. These will make meaningful handouts during business events, conventions and job fairs among others. We bet, even if you decide to hand out these logo items during every event, your recipients will only be happy to get these.
These laser pointer keychains that can be slipped into purse or backpack are easy to carry around and your audience will always have a smart way to stress their points with these handy gadgets. Designed to generate a visible laser light, these pointers can be used for giving presentations, during community events, awareness campaigns and in study classes. The light can be used to follow the words or to emphasize certain points even without coming close to the board or hindering the view of the audience. Your recipients can even use these laser keychains to point out the stars under the night sky during night events, fun parties or even fun astronomy classes!
We have listed out a few laser pointer keychains that you will find surely interesting
Rectangular Laser Pointer Keychains Grab the attention of the crowd by handing them this custom rectangular laser pointer keychain, which has a trendy design and can be used as a laser pointer. It can be easily managed over belt loops, backpacks or many others. We offer discounts on bulk orders of this laser pointer keychain.
Dual Function Laser Pointer And LED Flashlight Keychains Blink the competition by handing out these laser pointer and Led flashlight keychains. It can be handed out individually as an acknowledgement token or as thanking compliment after service, meeting or party. Your recipients will never keep these attractive gifts down ever!
Laser Pointer And Dual Super Bright LED Flashlights with Carabiner Keychains: This flashlight keychain can be used for highlighting points during meetings or conferences over projectors, finding objects in dark, finding way back to home during dark nights and securing keys. Your audience will surely love this for more than one reason.
Interested to explore more models? Check out our exclusive collection of laser pointer keychains and all it takes is a few clicks for you to reach your favorite models. Shop right away!