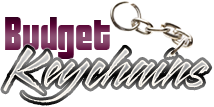 Custom Bottle Opener Key Chains- Product spotlight
Posted by admin
Posted on October 28, 2016
Want your brand to stay in the hands of your clients wherever they go? Hand out these logo imprinted bottle opener keychains and make your brand well spotted. Even in the age of digital lockers and biometrics, it is interesting to note that these humble keychains have not lost their popularity or relevance.
Bottle opener keychains have been one of the most popular gift items among marketers. Here are a few reasons that account for its amazing popularity.
Functionality
This combo gift makes a highly functional gift item simply because keys are one of the most misplaced items in every household and by offering a trendy keychain that will keep the keys well organized, you will win the appreciation of your customers. Add to it the double advantage of bottle openers which will ensure your recipients a handy tool to pop open their beverage bottles during a beach party or a camping holiday in the middle of wilderness! Your recipients will surely use these logo bottle opener keychains that will fit snugly into their pockets whenever they wish to have a swig.
Colors
Available in several bright colors, custom bottle opener key chains will make perfect gift items especially for color themed events, store promotions, awareness campaigns and seasonal promotions as you can easily pick up a keychain that matches your corporate color. For instance, marketers who wish to support breast cancer awareness campaigns can think of pink colored keychains while those planning a Halloween themed event can consider orange or black. The immense color choices will help the marketers to plan unique and creative promotional ideas that will never fail to impress the customers.
Versatility
Keychains appease everyone among your audience irrespective of gender, age or demographics. Thus custom keychains make amazing gifts irrespective of their color or shape unlike many other gifts that are sorted by size, color, models etc. Marketers can use these logo items to promote all types of businesses, awareness campaigns and fund raising events. Light weight and compact custom keychains make excellent mailer campaign gifts, loyalty gifts and tradeshow handouts. Be it a formal or an informal marketing event, a festival token or a business convention, these bottle opener keychains will never fail to impress your customers.
Popularity
Everyone needs keychains in their daily lives to keep themselves organized. On an average every household will have atleast half a dozen keychains to keep the different keys sorted. People often use these colorful and uniquely shaped keychains to identify and grab the right keys. Going by the tremendous popularity that these keychains enjoy, it is sure that these ubiquitous items are most likely to remain here for a very long time.
Bottle opener key chains are available in various attractive designs and colors. The light weight frame and the sleek design of these logo items will make it a keepsake and a fun token that nobody can resist. After all, your recipients do not get gifts like bottle opener keychains every other time. These high utility logo items can be used to open flip flop cans and bottles and are available in a variety of colors like red, green, silver, blue, purple, or black and in several unusual shapes like shark, dog, pig, bicycle and many more. You can convey your brand message and promotional themes with these uniquely shaped keychains while you thank your customers or praise the efforts of your team. These stylish keychains will surely set off word of mouth publicity and will make your brand the talk of the town literally!
Browse our collection and choose custom keychains that match your promotional themes to open a successful promotional campaign.