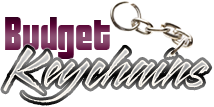 KeyChain Laser Pointers-  Put your brand under spotlight!
Posted by admin
Posted on August 27, 2019
Keychain laser pointers- It's a tool, it's a keychain and it's  battery-operated!  It offers the triple benefits of a laser pointer , LED light and a keychain! We have all, more than likely, seen a keychain laser pointer a few times in board rooms, Halloween parties or those eerie camping nights. No matter whether you are a laser hobbyist or just happens to be in an audience utilizing a convenient laser pointer key chain, you will easily fall an easy game for the timeless charm and versatility of these pint sized items.
Custom  pointer keychains are cost effective and incredibly popular among everyone. No matter whether you use it for work, play or anything in between, these will bring a smile on your faces. While it takes a lot to make us laugh, there are still a few things like these laser pointer keychains that fits in the role of a full time entertainer in our boring and mundane daily schedules.
Get your audience stay focused on your brand with these keychains. When you need an effective promotional item, you definitely want to choose something that's practical. Every time they use it, they will take note of your brand. Easy to carry around and small enough for your purse or pocket, thee logo items are something people will always find useful.
The best part is that, this multi function device will make a perfect choice in this modern age where people need to multi task day in and day out! Today, it seems that everything is a combo device. Your phone will be your camera, your pen is your stylus and even your tumbler doubles up as a speaker that amplifies your holiday fun and the playlist! The laser pointer keychain is another addition to this impressive list of multi functional devices. It is a keychain and  laser pointer. So, you are ready for your presentations anytime, anywhere- as long as you have this keychain with you!
Laser pointers also make a great way to put your pets on a chasing spree. See how your furry friends will chase these lights like crazy. An easy work out for the pets and loads of fun for the masters- Win-Win!
Laser pointers make important business tools that are designed to highlight key points in those overhead projector presentations. Interestingly, these are useful for school going students while revising lessons or even for restaurants and eateries to draw attention to  day's special menu, the contest winners  or infact whenever they need to grab the attention of the busy customers. Laser Pointers are FDA approved and well-suited to promotional events for all businesses for their board rooms sessions and meetings. Order yours today.