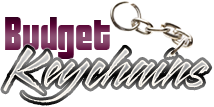 How Custom Compass Keychains Make Personal Survival Tools
Posted by admin
Posted on May 26, 2017
Emergencies can happen anytime, anywhere, especially during adventure activities and outdoor fun season when people go all out in search of pure fun and adventure and are willing to go that extra mile for that absolute holiday experience. So, if you have been looking for a popular promotional item that will never fail to impress their audience, custom compass keychains will make a great choice. Low in cost yet high in utility, these promotional keychains will enjoy a high retention as not just a trendy way to organize the keys but also as personal safety items.
Compasses are useful during road trips and outdoor activities alike as these will make sure that you never lose your way. These versatile handouts will make a great choice to promote all types of businesses as these custom gifts are something everyone needs in their lives. Personalize these with your brand and message and every time your recipients reach your destination safe and sound, your brand will become their favorite choice.
Studies show that functional business gifts enjoy a longer retention and better brand recall than novelty gifts. Your recipients could be hiking through a park or wooded area and become lost; these keychains will come handy in leading them back home. The best thing is that your recipients will always have this safety item right at their finger tips when they carry their keychains.
Here is a handy drop down list of some of the models that you can think of including in your promotional mix.
Carabiner with Compass Keychains: These logo items bring together the hands free convenience that only carabiners can ensure along with the convenience of a keychain and compass. A perfect choice for the outdoorsy clients, these logo items that can be easily attached to belt loops or bag straps will ensure that your recipients will never lose their keys or their way during road trips and outdoor holidays!
Compass With Bead Keychains Promotional compass with bead keychain will grab instant attention due to its interesting design. These cute beaded keychains will make a great custom gift fro marketers to springboard from.
Durable Compass And Thermometer Keychains More the utility of gifts, more will be the retention. This multipurpose gift will ensure an assured ROI and have one of the lowest costs per impressions. Apart from being a reliable navigator and a keychain it has a handy temperature measurement option as well, which will make it a perfect item for the safety kits.
Keychains are something that we all need in our daily lives and when it happens to have some extra frills and features, the marketing potential of these ubiquitous items are likely to go up still further. Shop now!