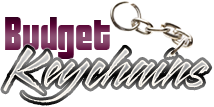 4 Ways That Will Make You Change The Way You Look At Promotional Plastic Keychains
Posted by admin
Posted on May 5, 2016
Do you believe that a small thing can create a great impact? Will you also believe that promoting you product does not necessarily have to be expensive? These questions are answered by our promotional Plastic Keychains. These promotional keychains are exactly what you are looking for to expand your clientele.
Business owners are not really into investing in promotional plastic keychains because they believe that it connotes cheapness. Today, we want to break that mindset by giving out a few advantages of having promotional plastic keychains and why it has become the most popular material used today.
LIGHTWEIGHT
This is the main benefit of plastic. Compared to any other materials, plastic is thin and light which makes it weigh less. If you will be carrying these promotional keychains with you at all times, you will not be bothered by its weight.
CHEAP
Plastic is actually very affordable that is why if you buy a finished product it does not cost as much as the other things that are made of other materials.
DURABLE
Not everybody knows that plastic is durable material. It can take an absolute beating because it is tough, great for absorbing shock and resilient.
People so often assume that plastic products are poorly made even though it is not. It is most likely how the product is manufactured but not because its material is made of plastic. Do you know that plastic is even used to create bullet proof vests that are lighter and stronger than any of the other materials that have been used in the past?
Some samples of our promotional plastic keychains are listed below:
-> Custom Keychains Imprintable With Promotional Logo
-> Personalized Round 24" and Retractable Keychains Holder
-> Custom Apple Shape Tape Measure Keychains
-> Custom Bottle Cap Shape Tape Measure Keychains
-> Customized Truck Shape Tape Measure Keychains
Now you see that there are a few advantages when using a plastic material and that is why we came up with our promotional plastic keychains category. You can avail our promotional plastic keychains for as low as $0.39 and these products have an enough space to imprint your business logo or business name. You no longer need to have a huge budget for your marketing campaign. All you have to do is invest in these promotional plastic keychains and it will offer the same benefits as the other promotional items.