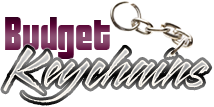 Ultra Hyde / Silver Keychain Rings – Product spotlight
Posted by admin
Posted on June 20, 2017
If you are looking for a professional looking custom gift for your special clients, you may need something elegant as these ultra hyde silver keychain rings. Available in various color strap colors like brown or blue, these custom keychains bring together the best of both the worlds of metal keychains and leather keychains. These silver-plated metal split keyrings with ultrahyde straps will make a perfect gift to commemorate company anniversary, rebranding or to announce special deals and offers. These can be laser engraved with your brand and message to leave a long lasting impression in the minds of your target audience.
The silver-plated side ring with a leatherette strap will look great with the car keys of your recipients and they will surely love the admiring glances that these classic masterpieces will bring to them. Be it in office or on the move, these exquisitely crafted keychains will make a great talking topic for your recipients for sure and your brand will get all the publicity that it deserves,
Custom keychains become popular when they turn out to be something captivating. This royal looking personalized ultrahyde silver key ring will never fail to grab attention with its exciting color profile and purpose. Make it part of your marketing swag and see how these logo items will make consistent impressions for your brand.
Made to last long, these elegant metal keychains that stand out for its interesting design of metal and leatherette will put your brand on an impressive display among your customers. Use it as goodie bag items during store purchases, mailer gifts or as loyalty gifts to create the best first impression. These awe inspiring keychains that are designed to look great and last long will make great style statements and souvenirs for your customers apart from being a sturdy keychain.
What makes ultrahyde silver key ring special?
Custom ultrahyde silver key ring makes one of our best selling models due to their impressive personality. The generous imprint space will make a blank canvas for marketers to laser engrave their brand logos. Offered in an attractive price range, marketers can afford to order them for bulk gifting during promotional events, fundraisers or festive brand building.
For Community events
Small and compact, these keychains are easy to store and distribute. Businesses can buy it in bulk to build up a buzz for their brand during large events like TV show launch or movie release.
For fund raising events
These keychains will make a great fund raising item as well thanks to its low cost advantage. Everyone will be pleased to have this trendy keychain in their collection while your coffers fill and social cause gets patronage.
Classic and practical, these Custom ultrahyde silver key rings will never fail to grab the attention of people around and your brand on these will enjoy a 360 degree display. Place your orders right away as summer season promotions and tradeshows are already on.