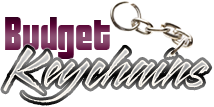 How Custom Keychains Make Interesting Summer Promotional Items
Posted by admin
Posted on June 21, 2017
Keychains may not ring a bell as a typical summer promotional item for most of us. However, it is interesting to note that summer is not just about beach balls and sunglasses all the time. Check out our interesting collection of custom keychains that will unlock a plethora of promotional opportunities for marketers. Still thinking?
Here we go with some quirky keychain models that will fit the bills of your summer promotions and will leave you truly impressed.
Umbrella shaped keychains: These cute brollies will surely keep your keys safe even if these cannot shield you from the sun! Offered in brilliant solid tone colors like red, green and yellow, these umbrellas shaped keychains will easily turn heads this summer! It is not just the shape that puts it apart from ordinary keychains but also the fact that these keychains double up as tape measure keychains that fit easily into purses, bags or pockets. Every time your recipients use these to carry their keys or to measure their waistline or kitchen cabinet your brand recall will go up! These keychains will make a perfect gift item for summer promotions as it will easily put your brand well shielded from the competition heat!
Whistle Light Keychains: Summer season translates into loads of outdoor leisure activities, camping fun and adventure. It is the time of the year when people throw caution into the air in the name of outdoor fun. These whistle light keychains will make a perfect safety tool to attract the attention of others in case of an emergency and the best part is that your recipients will always have this emergency safety item in hand every time they carry their keys with them. It is perfect for emergency services, fundraising events, tradeshows, summer camps, medical camps, outdoor events, corporate picnics, and many more.
Flip Flop Bottle Opener keychains: Nothing says summer fun than the soft sandy beaches and the colorful flip flops that add a pop of color to the golden sandy backdrop. So, can there be a more appropriate summer promotional item than these flip flop bottle opener keychains? Made of sturdy aluminum, these keychains grab easy attention for not just their quirky shape but also for being a handy bottle opener to pop the top of their ale on a hot summer day! Be it as employee gifts, wedding favors or store promotional gifts to promote bars, beach hotels and adventure activities, these logo keychains will surely make a happening spring board for your brand.
Guitar Bottle Opener Keychains: Live music shows, concerts and musical events- summer season translates into a lot of fun for all the musical buffs. Celebrate the passion of music with these pretty guitar shaped keychains that will put your brand right in front of the audience for a long time not just as a souvenir but also as a bottle opener!
We have a lot more summer themed keychains in our collection; make your summer promotions a celebration by handing out these fashionable and functional logo gifts that everyone will cherish for a long time!