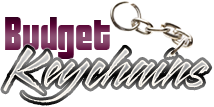 Novelty Keychains- The Fun Way To Get Your Brand Well Displayed
Posted by admin
Posted on August 22, 2016
People use keychains not just to keep the keys well organized but also to keep it distinguishable from someone else's. Keychains will enable the users to segregate the keys in convenient bunches without having to carry the whole lot every time. Most people prefer unique and novelty designs and ideas in keychains as these will make them popular in their friend circles!
Loose keys get lost easily to be never found again. These handy custom keychains will keep the keys safe and will also add up to the personal style statements of the recipients. Available in a range of patterns and colors, novelty keychains will make all time favorites of business owners.
Novelty keychains will let your recipients say a little something about themselves as they carry these attractive keyrings around. For instance a football shaped keychain will fit the bills of a soccer fan while a star shaped keychain will make all the aspiring stars out there in good spirits. These keychains are not simply functional keytags but offer loads of vanity and style to the users.
Be it at the door, the filing cabinet or the car, a stylish keychain will readily grab the attention of everyone around and will even make an interesting conversation topic for most people.
Here are some of our top selling novelty keychains that you will surely love to use in your promotions.
Cat shaped keychains: Cats have nine lives and these custom cat shape bottle opener keychain with carabiner will give your brand a long life too. These are great for feline rescue operations, veterinarians, pet stores and in fact all cat lovers out there! These will make delightful party favors and family reunion gifts as well. Hang it in bags or wallets and see how your brand will grab the attention of the whole world outside without any concerted effort or investment.
Torch shaped bottle opener keychains: Celebrate the Rio Olympics year and Olympics spirit by handing out these torch shaped bottle opener keychains. It makes a perfect choice for emergency services, police, fire fighters and many other services, which serve people in time of need.
Deluxe Can & Bottle Opener with Carabiner Keychains : These functional keychains that double up as can and bottle openers will enjoy a long retention among your recipients. It can be gifted during tradeshows, business conferences, shopping events and other mass marketing events.
Most people retain custom keychains they get as free gifts and would never buy one in their whole life time. So, when they get novelty keychains that their friends may not have, they will have yet another reason to cherish these logo items bearing your brand and message.