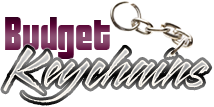 The 3 Top Selling Flashlight Keychain Reviews
Posted by admin
Posted on August 22, 2016
Flashlight keychains are probably the most innovative promotional gift that anyone could ask for. Everyone needs a keychain to hold their keys and when your recipients have the added advantage of having a flashlight too, these gifts will become their all time favorites. Failing to find the keys or a flashlight at night can create havoc in anyone's lives. These smart combos will surely relieve the users of the pain of ransacking the whole house for their keys or a flashlight when they need it the most!
We have come up with the reviews of three top selling custom flashlight keychains that will help you in your selection process.
Mini Flashlight Tool With Light & Screwdriver Keychains: These multitool keychains will never fail to work for your brand. It can be utilized regularly as a key holder and during emergencies to fix up things, light pathways, etc. Marketers can avail attractive price savings on bulk orders of this multitool flashlight keychain with light & screwdriver.
Features
Mini screwdriver tool set with flashlight and split key ring.
1 AAA battery included.
Made of ABS and carbon Steel.
Comes with two flat and two Phillips screwdriver bits.
Twist turn on / off feature.
You can use this flashlight as a zipper pull or a clip to your key ring
This flashlight has a perfect finish
It works for everyday carry as well as during emergency
The keychain flashlight is lightweight and easy to operate
Fabulous color choices available
These flashlight keychains have succeeded in packing a lot many multitools and features into its compact design. A great choice for budget marketers to leave a lasting impression.
Small Cylinder LED Light Keychains: Ideal for all business themes, these LED light keychains will match the needs of marketers from all niches, budget sizes and business interests. These can be used for business promotions and spreading awareness messages, too.
Features
The flashlight body is compact, lightweight and weather resistant
Button cell batteries included.
Extra white bright white LED.
Push button to turn on/off light.
Flashlight features a split ring for easy attachment to your keys or carabiner clips
Handy for every day carry or emergency situations
The beam has a bright white color
Easy to carry even in your pocket or purse
If you are looking for a no nonsense and practical flashlight keychain that won't let you down for a long time, this could well be your choice.
Super Bright LED Flashlight With Swivel Split Keychain Rings: These super bright LED flashlights, light-up the lives and help the users to organize their keys in style. It can be easily managed within purses, bags or within pockets. Great for tradeshows, festive sales promotions and more
Features
Super bright LED flashlight with swivel split keyring.
Solid metal construction accented with metallic color finish with five beams.
Push on/off switch.
Powered with replaceable environment friendly lithium batteries.
Available colors – Orange, Black, Green, Pink, Purple, Blue, Red, Silver and Yellow.
Product Size – 2 3/4″ x 1/2″
Imprint area – 1″ x 5/16″, Imprint Method- Laser Engraving, Printed
Durable and long lasting
Bright and powerful light beam
the flashlight is lightweight
Budget friendly and functional, these custom flashlight keychains will make a good buy.