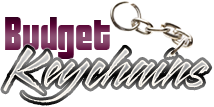 Custom Due Toni Metal Keychains- Product Spotlight
Posted by admin
Posted on August 10, 2017
Custom imprinted due toni metal keychains make a stylish gift with an unbeatable identity. Made to tug the hearts of the beholders, these keychains make perfect party favors, employee gifts and store promotional items. The polished metallic body with brushed metal center will make a great blank canvas for placing the brand and promotional message. Packed in an elegant gift box, these will make a high value gift throughout the year. The best part is that the split key ring of this keychain is easy to slide keys onto and will hold the keys safely. These brilliant metal keychains will make great handouts for tradeshows and car dealers. Every time your recipients use these logo items they will be reminded of your brand and message.
Metal Key chains have always been popular promotional items among marketers as everyone needs these logo items. Majority of people carry these around without even realizing they are doing so thereby promoting your brand in a subtle and nonintrusive manner. Custom keychains are versatile and functional gift ideas to promote all types of businesses including kids brands, fashion stores, sports leagues and auto stores among others. Kids use them for house keys or bicycle locks while grown ups use these for their car keys, house keys or work keys. Another advantage of keychains is that these make popular custom gifts among customers of all age groups and genders unlike many other promotional gifts.
Metal keychains make elegant custom gifts that will stand the test of time. Laser engrave your brand and message on these custom keychains to make it a perfect gift for business events and conventions and grab undivided attention of everyone around. Keychains get used by your recipients daily, which means that your brand will be viewed consciously or subconsciously on a daily basis.
Interestingly the message imprinted on custom keychains is not limited to the recipients as these will get exposed to an extended audience. For instance the valet parking staff will see your brand when the car key is handed over for parking the vehicle or the bank teller will catch a glimpse of these attractive keychains when your recipients leave it on the counter while completing documentation. Thus there will be countless occasions when your brand will be seen by people other than those in your audience.
Kids are great fans of keychains as they love to show off these vibrantly colored keychains as trendy accessories to their friends. Though your brand may not necessarily for children, your business message will get a lot of exposure and portability. Budget friendly and highly popular keychains will make great options for mass promotions like mailer campaigns, tradeshows and fund raising items. Get your message out and noticed to earn goodwill from your existing and new customers alike.
So, if you are looking a fancy way to get your message out look no further than these Due Toni Key Chains that are born to be crowd pleasers. Call today to grab the best deals on these elegant metal keychains at the best prices in town.
Share and Enjoy