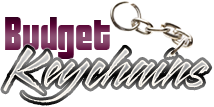 Unique Keychain Models That Will Make Your Brand Stand Out
Posted by admin
Posted on March 28, 2017
Keychains make one of the most popular promotional items even today. It is interesting to note that keychains have undergone a lot of innovation in recent times. From its humble origin of just a plain key ring, modern day keychains have become creative marvels that are designed keeping in mind the changing life styles of people. Be it the party staples of bottle opener keychains to the DIY favorites of multitool keychains, the ever popular flashlight keychains and the delightful whistle keychains and more- we have countless custom keychains in all possible models and colors that will literally leave you spoilt for choices.
So, if you are looking out for a quirky model that will surely steal the hearts of your recipients, we can help you get started with some of the models that will surely impress you.
Magnifier And LED Light Key Chains: Magnify your brand logo and light up your message at the same go with these delightful custom gifts that will never fail to grab the attention of the users! Available in 5 bright solid colors, these keychains are well suited for themed promotions, mailer campaigns tradeshows, book clubs and library events.
LED Keychains Bottle Opener Beat the darkness, rock the party and keep all your keys well organized with these 3 in one keychains. These make great holiday season gifts and custom gifts to promote clubs and festive events. Customize these with your brand and message and see how these logo items will put your brand on a wide display.
No: I shaped keychains: Everyone likes to be number one in their life and these keychains will make a great way to celebrate the winning streak in everyone. Be it as corporate gifts, end of the season gifts or back to school kit items, these unique keychains will encourage people to strive to be number one in whatever they do. These head turning keychains make No:1 promotional item that you will surely love.
Ladybug Flashlight With Swivel Keychains Holder: Shaped like the cute and colorful ladybugs, these keychains that can be operated through touch of button can be easily secured over bags or pockets or back packs using carabiner. Customize these with your brand and message and see how these budget friendly custom gifts will meet the bills of budget marketers who are trying to derive benefits from their small investments.
Key Shape LED Keychains: Keychains in the shape of a keychain! How cool is it! Check out these Key shaped LED Keychains, which will steal the attention of everyone with its impressive color profile. It makes a great tradeshow giveaway and also acknowledgement token during personal celebrations. These keychains will grab a lot of attention wherever your recipients carry these and your brand on these will enjoy word of mouth publicity for a very long time.
Mini Flashlight Tool With Light & Screwdriver Keychains: Make sure that you have all the tools for your handyman tasks right at your finger tips with these multi tool keychains. Highly functional and useful, these keychains will enjoy a high retention for sure.
Did you find these models interesting? Share your thoughts at the comments section to join our conversation.