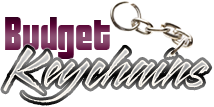 Why Metal Keychains Make An Elite League Of Promotional Items
Posted by admin
Posted on April 26, 2017
Symbols of beauty and elegance, custom metal keychains make a long lasting way to get your message out. Metal keychains are available in dime a dozen models and prices that are too good to be true as bulk orders carry the best discounts. The best part is that your brand and message engraved on these imprinted keychains will not fade away easily , which means that your brand will enjoy a high exposure and recall.
Custom metal keychains are well suited to promote all types of businesses considering the versatility of these gifts. Be it fashion brands, auto stores or awareness campaigns or more, metal keychains will make a perfect gift to advertise your brand, call to action or more.
Here are some of the trending metal keychain models that you will find interesting
Puzzle Metal Keychains: You can make even a low key promotional campaign something interesting with these satin metallic puzzle metal keychains. Your brand and message on these metal keychains will get as much attention as the interesting puzzle on the keychains.
Playing Cards Shape Metal Keychains: These will make a great promotional item for Las Vegas casinos, youth clubs and other entertainment avenues. The quirky shape of these Playing Cards Shape Metal Keychains will add up to its fun profile and make it stand out. So, if you have been looking for a keychain that need not necessarily look like one, this could well be the best choice.
Wedding Favors Westfield Keychains: Check out this beautiful metal key chain bearing leather like front and polished metal on the back side. Personalize these westfield keychains to make a perfect wedding gift or party favors. The polished chrome metal finish will make it a visually appealing gift item for special occasions.
Hanford Metal Keychains: You will love this polished metal keychain with leatherette accents, which makes a perfect gift item to promote brands and promotional messages. Hanford Metal Keychains will make a perfect handout during special occasions and festivals.
Curved Rectangular Metal Keychains: Smooth flowing and ergonomic, these custom imprinted Curved Rectangular metal keychains will make an interesting gift idea for marketers. These attractive keychains will create countless impressions without any repeat effort or investment.
The Cavo Metal Keychains: These finely crafted custom Cavo metal keychains will make a great individual token gift or tote bag insert. The smooth design and the polished texture will turn heads easily and will give your brand the much needed portability.
Long lasting and elegant metal keychains will make a perfect choice for special people and events where you need something extra special. Warmly welcomed and well retained, these logo items will never fail to work for your brand.