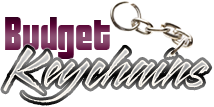 What Makes Custom Metal Keychains Excellent Promotional Handouts?
Posted by admin
Posted on August 14, 2017
One thing that most people can't do without in their daily lives is keychains considering the fact that everyone has to deal with multiple sets of keys of their home, office, cabinets, safes and cars on a daily basis. They may even have a duplicate set of all these keys and keeping all these identical looking keys safe and organized is easier said than done. This is where custom metal keychains will come to the bigger picture as these will bring your brand closer to your recipients and make it more visible.
High retention
Custom metal key chains are long lasting and elegant gift options as corporate gifts, referrals gifts and store promotional items. Your recipients will be reminded of your brand and message laser engraved on these keychains every time they use their keys. A stylish keychian will grab instant attention from anyone who sees it and will make a great talking topic as well, which in turn will take your message to an audience beyond your target customers.
Choices galore
There are multifunctional metal keychains as well which can be used for purposes other than just holding keys. There are keychains that double up as pointers, bottle openers, flashlights and more. These combo keychains will make sure that you logo is seen more often. Check out these quirky Jumbo Size 4 In 1 Bottle Opener Keychains and Laser Pointer and LED Flashlight With Silver Trim Keychains among others.
Budget friendly
Promotional metal key chains make budget friendly options to get your message across. If you thought the most popular custom gifts may have an exorbitant price tag, you could be in for a surprise as custom keychains have one of the lowest costs per impressions and offer ensured ROI.
Durability
Metal keychains are highly durable and the laser engraved business message on these will not fade away with time and will remain fresh in the minds of your recipients for a very long time.
Innovative models
Metal keychains offer a range of interesting and inspiring models that are hard to resist. Choose a model that suits your promotional theme or budget and leave a lasting impression in the minds of your customers. To help you get started, we have listed a few trend setting models that have taken the promotional world by storm.
Curved Rectangular Metal Keychains: These sleek rectangular metal keychains will buy easy attention thanks to its smooth curved design. These logo items will make great tradeshow or corporate giveaway at any time of year. Personalize these with your brand and message and see how these logo items will make your brand the talk of the town literally!
Round Shaped Circolo Metal Keychains: These dainty delights will turn heads wherever these go! The brilliant metallic frame and cable closure design will accentuate the profile of these beautiful keychains, which fare well as décor items and keepsakes. This metal keychain will make a perfect corporate gift and store promotional items for brands trying to establish stronger brand credibility.
Silver Stella Spinner Star Metal Keychains: Anything that spins will never fail to grab the attention of people who see it. Soon on the heels of the overwhelming popularity of fidget spinners, these silver spinner metal keychains are grabbing headlines. While the brilliant metallic chrome frame will add beauty to this keychain the spinner star frame will make a fun toy for your recipients to fiddle with at their leisure hours. No matter what they do, your brand on these keychains is rest assured of a panoramic display!
Need more? Take a look at our fabulous collection of custom keychains and choose a model that suits your budget!