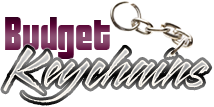 Show The Strength Of Your Business Through These Metal Keychains
Posted by admin
Posted on May 5, 2016
Are you looking for a promotional item to give away for your promotional campaign? Have you considered promotional items that have a longer term effect? Are you confused on which promotional item will be ideal or perfect for your business? Well, you may opt for personalized keychains specifically the Metal Keychains.
Keychains are used by almost everyone daily. It has been a part of a person's life. It helps them organize their car keys and house keys. Investing in these simple yet useful tools will surely give your brand maximum visibility. The confusion comes in when you do not know which type of personalized keychain you should invest into.
As you can see, there are already a lot of styles and designs you can choose from but we would like to share to you some advantages on why these promotional metal keychains work best especially if you are considering the long term effect.
It offers authenticity.
Do you notice that metal usually stands out from any other materials? Metals are typically hard and when something is hard to break it is commonly considered authentic or genuine. Also, when choosing for the right promotional item to give away, you have to consider something that can withstand wear and tear damages. So the longer you are able to use it, the more effective will be your promotion. They will be more inclined to your business because they are constantly reminded through these promotional keychains. You do not want to give something that after handing it out in a few weeks time it will break, right? That will have an effect on your business or brand, so choose your promotional items wisely.
It looks luxurious.
Commonly, a metal is typically shiny and when something is shiny it gives the impression that is grand or classy. A person who receives promotional items considers keeping the item based on its usefulness and attractiveness. Based on a study conducted on promotional items. 92% of recipients live to keep an item due to its usefulness and 14% love to keep an item due to its attractiveness. Our promotional metal keychains has both and that will give you an assurance that you are investing in the right promotional item.
Hand out something that can be trusted during your promotional campaign. These personalized metal keychains will help your promotions shine beautifully. It can be trusted and used for a longer period.
Know what we offer under our personalized metal keychains categories here:
Our Custom Ultrahyde / Silver Keychain Rings – Brown offers elegance. It can be availed for as low as $1.62 which is perfect for mass distribution such as during conventions or tradeshows.
If your promotional campaign falls on Valentine's Day or you are planning to send love to your loyal customers during this holiday, you can invest in these Customized Heart Shape Chrome Metal Keychains Holder. These can be availed for as low as $1.02 and you can imprint any information you want.
If you want to add fun to your personalized keychains, we have a few options that you can choose from.
-> Custom Printed Borsa Keychain
-> Custom Printed Pellicola Metal Keychains
-> Customized Wheel Metal Keychains – Silver
-> Custom Imprinted The Sandalo Metal Keychains
You can always customize any of our keychains. Invest in these essential and cost effective promotional items today and it will increase the likelihood of bringing people to your business.