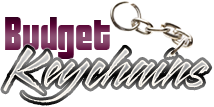 Make Every Moment An Opportunity To Promote Your Business Name With These Luggage Tags
Posted by admin
Posted on May 5, 2016
Have you ever heard of luggage tags used as a promotional tool? Do you know that there are quite a few advantages when you invest in these promotional items? Do you know why these promotional luggage tags will help your business stand out from your competition even at busy places such as the airport? Know below why you should invest in these promotional Luggage Tags and why these will help spread awareness of your business name.
As a business owner, you need to know the uses and importance of the promotional items that you should invest in. You need to see the advantages first of a certain item before you choose it as your promotional item.
Here is a guide on why you should invest in these promotional luggage tags. Know its uses and advantages.
Using a luggage tag is one of the best ways to help you identify your bag from amongst the other luggage.
Commonly in an airport, frequent travelers have a difficulty in finding their luggage especially when there is no identification attached to it. Sometimes they might encounter people having the same bags as theirs or even not the exact bag but the same color. During these moments, a luggage tag becomes very important because it will help you find your bag easily.
When accident happens such as losing your luggage.
The luggage tag becomes the most important tool attached to your bag when it becomes lost simply because the contact information is written on the luggage tag.
Luggage tag can help prevent your bag from being stolen.
By just looking at plain black bags and people at the airport grabbing things here and there, you will never know if it was your bag they are pulling or not. In order to be safe from circumstances such as these especially during rush hours at airports, attach a luggage tag to your luggage.
Airport officials or personnel can easily identify your luggage especially if the luggage is carried onto another flight.
By giving out certain information that will let your luggage stand out from the other such as the attached luggage tag, people at the airport can easily identify the missing or misplaced luggage.
So you see, these items have so many uses and that is what you should consider in giving away a promotional item. The many purpose that it offers the more reason that a recipient will keep this item. Based on a survey, 92% of recipients keep a promotional item longer due to its usefulness.
We offer different styles and designs of our promotional luggage tags in order to make your promotional campaign more fun. Here are a few samples listed below.