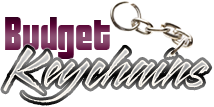 Nothing Tells Your Brand Image Better Than Metal Keychains – Why?
Posted by admin
Posted on October 17, 2016
Most businesses spend a lion's share of their time and money to craft its brand image. Promotional gifts and advertisements play a major role in creating the right image. However, choosing inappropriate promotional gifts can water down even a well planned marketing strategy. Instead of choosing gift items at random, choose freebies such as custom metal keychains that are ever popular and well retained.
Here are some reasons that make these logo items popular among your audience and complement your message.
Suits every genre of Your Audience
Every effective brand campaign has a target audience. The promotional gifts you choose should match the age, education, gender and occupation of the intended audience for the best impact. However, gift items like personalized keychains make highly versatile gift items that can strike a rapport with all types of audience instantaneously. Metal keychains will suit a middle aged executive as much as a college student, which means that you will never miss the mark while using useful gift items like custom keychains. The best part is that these gift items also win hands down as party favors, employee gifts, tradeshow handouts and even fund raising items. Let's be frank about it! There are not many promotional items that can match all these qualities and its low cost factor.
Superior Quality
No matter what your brand message is, you will surely want everyone to know that you offer a high-quality product or service. Metal keychains are designed to last long and every time your recipients use these to lock their doors, drawers or cars and to stay organized with their countless keys, they will surely take note of your brand. These elegant keychains are born crowd pleasers that will never fail to turn heads in a crowd, which means that your brand will enjoy high decibel word of mouth publicity for a very long time even after distributing these logo items.
It's All About Personality
The personality of your business is a unique and important consideration while choosing business gifts to your patrons or employees. Custom meal keychains will make a perfect gift idea that will never fail to leave a lasting impression among your audience. Low weight, one size fits all and compact, these freebies make excellent holiday gift bag items and mailer gifts as well. No matter whether you wish to highlight the laid back profile of your brand or the professional address, these logo items will never fail to do it! Personalize these metal keychains with your brand and message and see how these logo items make enchanting collectibles for your audience.
Make sure you get the desired outcome during your promotional campaign by choosing metal keychain gifts that will truly reflect your brand identity.
Here are some suggestions
Round Triple Spinner Rosarno Metal Keychains: Crafted to grab the attention of everyone, these logo items make perfect gift items for marketers. Being offered with a gift box, you can easily use it for corporate gifting or complimentary gifting during tradeshows, these polished metal keychains will steal the limelight with its unique design and triple spinning action.
Ball Metal Keychains: The patented design of this keychain features a metal ball that can be popped out to open this key chain. It makes a great collectible that your recipients will surely love to show off.
Claremont Carabiner Metal Keychains: The matte finish gun metal color carabiner is the highlight of this keychain which easily doubles up as a fashion token and an elegant holiday season gift during tradeshows or other promotional events.
Let's be frank about it! Most people love to flaunt precious gifts like metal keychains with pride and every time they carry it around, your campaign will get a high. Browse our collection to handpick your favorite keychains just in time for the holiday promotions. Should you need any tips or assistance, call us right away.
Share and Enjoy