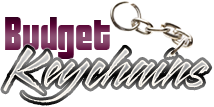 Bicycle Shaped Bottle Opener Keychains- Product Spotlight
Posted by admin
Posted on October 17, 2016
Hand out your customers a party accessory that will go well with the brews and keep their keys safe even when they are light headed! Jokes aside, bicycle shaped bottle opener keychains are great gifts that ensure a great Friday night party while your brand will be seen by many people around. The unique shape and the brilliant color choices of these keychains will make it a great option to promote sports leagues, bars, cycling championships, schools and many more.
The slim handle neck gives will let the recipients open the bottles like a pro while the carabiners will take care of their keys. Every time they carry these around they will have a handy bottle opener right at the end of their hands, which is what makes these logo items popular.
These promotional bottle opener keychains that are available in a palette of brilliant colors will appease people of all age groups and make a top favorite for campaigns of all seasons. The lightweight and sleek design of these keychains will make it a perfect giveaway option for mailer campaigns and tradeshows. Perfect to put house and car keys, these logo items get immediately used in any party and your brand will become the talk of the town literally.
Here are some smart ways to employ these promotional keychains
As Promotional gifts
These logo items can be handed out during summer events, tradeshows, sports leagues, cycling events and more. Imprint your logo and message on these and see how these promotional gifts will give wheels to your branding message. The quirky shapes of these logo items will grab the attention of everyone and people will love to retain these as keepsakes. The best part is that these unusual gift items that are shaped like bicycles will attract a lot of attention and will set off word of mouth publicity as well.
Party favors
These logo items will make perfect party favors during birthdays, milestone celebrations and weddings. The dual functional aspects of keychains and bottle openers will make these gifts highly popular. Every time your recipients use these logo items, they will be reminded of the big event.
As Fund raising items
Bicycle shaped keychains will make excellent fund raising items for promoting non- profit organizations, bicycling clubs and leagues and more. These cost effective items can be sold for a higher rate to raise funds for any social cause. The attractive design and the highly useful features of these will make it sell like hot cakes during any fund raising event.
Browse our collection of these bottle opener keychains that double pull as a great drink ware and key holder. Marketers who are trying to attract bikers or those in food & beverage, hospitality and entertainment related niches will find these logo items a perfect handout. It will make a perfect holiday season gift item as well. Shop right away for the best deals.
Share and Enjoy