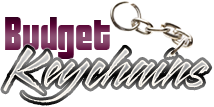 Let These Metal Keychains Help Your Business Build A Strong Foundation In The Market
Posted by admin
Posted on May 18, 2016
As a business owner, do you have a goal for your business? Are you longing to establish your business strongly in the market especially during these tough economic times? Do you already know the first steps you need to take for a successful promotional campaign? Do you know how you can establish your brand in the market and at the same time remain in the minds of your prospects?
Here are a few things that you need to consider first before deciding on which promotional products you should invest in.
You have to consider first your budget, right? Some business owners do not invest in promotional products because they have this idea that it is expensive and that they cannot afford it. Well, the good news it that not all advertising or promotional mediums are expensive. There are mediums out in the market today that are as effective as the popular ones but are very affordable. An example of these is the custom keychains.
If you want to create an impact you have to think of distributing promotional items on a larger scale in order to truly create an impact in the community. Radio, television and newspaper ads can reach a huge crowd, the only difference with our Metal Keychains is that it is a tangible. The best thing about these personalized keychain is that your business can connect directly to you prospects because they have something to hold to, they have something tangible. Do you know a survey was conducted by L.J. Market Research and they found out that 52% of participants who received a promotional item eventually did business with the company that gave the promotional items? Plus, these keychains can be personalized so you can have your business information engraved or imprinted on the keychain. This will remind your recipients of your business name and soon enough they will be doing business with you.
The promotional product you should invest in should be used daily or create exposure to your brand. Well, these personalized keychains will be used daily for sure. Every time it is seen or used, it will be creating impressions to its users and onlookers.
Since these keychains can be personalized you can imprint you business information on it to make it an alternative to business cards. That alone can give you a heads up and it will assure you that once these personalized keychains are handed out it will not be thrown away.
It is very important for companies to invest in these promotional products particularly these custom metal keychains in order to become established in today's congested market. Establish your business strongly in the market today without having to worry about the budget because all of our custom keychains are affordable.