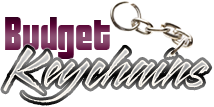 Custom Luggage Tags Will Let Your Recipients Carry Your Brand Wherever They Go
Posted by admin
Posted on December 19, 2019
Now that the holiday travel season is on, custom gifts like luggage tags will make a great choice to get your brand and message out. Your customers will never have to worry about losing their luggage when they have these luggage tags in hand. Available in various shapes and styles, these custom luggage tags can be customized with your brand and message while the other side will have enough space for the recipients to fill in their personal tracking information.
Custom luggage tags will make a perfect hand out for those who travel frequently for work or leisure. These unique, personalized luggage tags will help you spot your bags among the piles of suitcases on a crowded luggage carousel. Luggage tags will be a smart and wise travel accessory that will make sure that your recipients have their baggage safe and sound all through their trip. We have a range of custom luggage tags in all possible models and colors to match your promotional needs and budget.
Custom Imprinted Lamis Two-Tone Luggage Tags made of soft litchi fabric with accent stitching with clear PVC window is another great option to consider. There is metal buckle attached to a secure loop attachment and a slot for card insert for personal information. These custom luggage tags make great tradeshow gifts, individual gifts and corporate gifts. The unique two tone color combination will easily separate your bag from the rest of the lot.
Flip Luggage Tags The durable plastic construction with ID holder and PVC spaghetti strap attachment are the salient features of these luggage tags. Available in various bright colors, marketers can always select a model according to their personal and business preferences. It will make a great option to promote businesses in various niches like luxury, travel, and holiday among others.
Travel Sentry Luggage Tags & Lock It brings the dual convenience of a luggage tag coupled with a locking mechanism. These TSA compliant key tags make a great gift item for travel tradeshows, business conferences and holiday promotions among others.
Slideout Privacy Luggage Tags :Featuring Florentine napa dyed cowhide, belt buckle strap, and hidden compartment for ID information, these privacy luggage tags are sure to stand out with their design. A premium gift for corporate events and tradeshows among others
Custom bag tags make a great giveaway for people who travel often, including salesmen and corporate executives. Every time your recipients travel around your brand imprinted on these will also spread all around the world. Losing a luggage while travelling can be frustrating and these little luggage tags will go a long way in ensuring that your personal baggage will find their way back to you.
Need more models? Browse our collection and choose a custom luggage tag that will not just keep the baggage safe but will take your brand beyond the targeted audience!