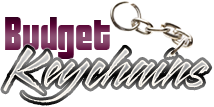 Custom Metal Keychains Make Perfect Handouts for Customer Appreciation Week
Posted by admin
Posted on April 22, 2020
Customer Appreciation Week is around the corner. You need an elegant, high utility and above all a budget friendly handout to make your customers feel special. Metal keychains will make durable, attractive and well retained gift choices for your customers. Get your quote and thank you message  laser engraved on these stylish keychains to leave a lasting reminder of the event.
Your customers play a key role in your company's success and make a difference. Thank your regular customers who have been with you in building up your brand block by block with unique gifts such as employee appreciation key tags. Keychains make lasting impressions and ensure more value for your investment. These keepsake appreciation gifts can be made truly personal by imprinting words of praise and appreciation to show that you care. Personalization will make the gesture even more unforgettable!
Keychains are not just everyday items that people need to carry their keys but make great collectibles and  style accessories as well.  Designed to last long and look elegant, metal keychains make a great talking topic in social circles, which means your message will get a wider audience. Stainless steel is hypoallergenic, rust proof and color fast and ensure more value for your investment.
 Here are some popular models that you will find interesting.
Deluxe Bottle Opener Keychains – Silver  These well crafted chrome keychains offer the dual convenience of a bottle opener and a keychain all at once. The dazzling frame and purpose as a bottle opener and key hanger will make these logo items a great choice for your high value clients.  Ideal for businesses of all types, these keychains offer a large imprint space for your message and artwork.
Hanford Metal Keychains stand out for its elegant design of metal and leather combination. It makes an indulging and budget friendly corporate gift and appreciation handouts for your clients. Make it truly outstanding by getting your logo and message imprinted on these keychains.
Round Shaped Circolo Metal Keychains ornamental and exceptionally crafted, these master pieces have a pretty  round shaped metallic frame and cable closure design.  Your customers will love to carry these around as an ornate decoration than a keychain! Customize these with your brand and message to make it truly exceptional.
Round Triple Spinner Rosarno Metal Keychains: A keychain that doubles up as a toy, these spinner keychains are loads of fun. Every time your customers spin these polished chrome keychains , their brand recall will go up manifold.
Need more? Browse our collection and choose a model that matches your theme