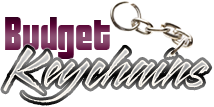 How Custom Acrylic Keychains Increase Your Potential Customers?
Posted by admin
Posted on April 23, 2020
Let's be frank about it! Custom gifts are proven tools for business promotions and to put your brand at the top of the edge. Choosing popular freebies like keychains which are crowd pullers in their own right will make a huge difference in your brand popularity.
Offered in a wide range of models and colors, custom keychains  have a prominent imprint space for your logo, message and  any other interesting information you wish to share with your audience. Keychains are products that everyone uses daily and by handing out such an item you can engage your audience with your brand easily.
Choose your style
Acrylic keychains are designed to withstand the rough and tumble of daily life. Built to last long and look great, these are available in various shapes as well.  Thanks to the incredible versatility that keychains enjoy, these are ideal handouts during July 4th events, store promotions, grand openings, contests and a lot more events. These logo items never look out of place in any promotional context or fail to cut ice with any audience group.
Brand reminders
Keychains remain with your prospects all the time. Whether it is in their pockets , on the work desks or car key slots, keychains highlight your  brand image in the minds of your audience in a subtle manner without the nagging sales pitch.
Acrylic keychains are light weight and compact , which makes them great mailer items. So, next time when you are sending out your newsletters or season greeting mailers, make sure to slip in these attractive keychains into the envelope. It will add more value and importance to your business communication and will please the audience as well. Win – win!
 Employee gifts
Looking for a perfect giveaway to reward  your employees? Keychains  make a perfect choice. Every time they use these customized keychains bearing your logo and message they will have a positive impression about your organization. A stylish keychain is always a popular talking topic. Every time your recipients use these bespoke keychains in their friends circles, your message will get a wider audience.
Keychains make handy , inexpensive items that will make them excited about your business and  get your company name out in the public. If you thought effective custom products are beyond your budget, these stylish acrylic keychains will help you change the opinion! Most importantly, your recipients will never misplace  keychains as these carry their important keys, which means that your message will never go out of their view even for a moment.
Consistent exposure is what makes brand names popular. Next time when they need a product or service similar to that of yours , your message will come to their mind instinctively. Keychains are good at PR jobs and tirelessly work to build a positive brand image for you.