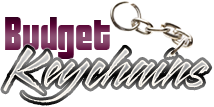 8 Reasons To Add Branded Keychains To Your Promotional Mix
Posted by admin
Posted on April 21, 2020
Keychains are something everyone needs and uses many times a day irrespective of who they are or what they do! Popular across gender groups and demographics, keychains help people to stay organized and add some order to their challenging task of keeping the keys at easy access. Most people even identify their different sets of keys with the specific keychains they use. Having said all these, it is clear that the popularity of custom keychains  as promotional items is all set to go up manifold in the days to come.
Here are 8 solid reasons to add branded keychains to your marketing mix
Visual appeal for your brand: Your logo and message imprinted on keychains will enjoy great face time  and will never get overlooked!
Command of desk space: Keychains will always remain in highly strategic spots like work desks and remain in plain view of the users.
Targeted distribution: Being light weight and compact, keychains are well suited for mailer campaigns or targeted door to door campaigns. These logo items will make sure that your message will reach your target audience that may be seriously interested in your business. Get more value for your money with targeted promotions involving custom keychains
Cost effectiveness: When you need a high utility gift that is budget friendly, keychains will make a great choice. Reach out to a larger audience and explore different promotional avenues  while staying within your budget.
Versatile style and colors: Keychains are available in a wide range of colors and styles, which makes it easy for you to choose a model that matches your promotional theme. You can even choose combo models like bottle opener keychains or flashlight keychains that make value added handouts.
High frequency visibility:  Keychains always remain in plain view of the audience and make consistent impressions at one time investment. These are not shoved into the closets or the drawers never to be found unlike many other promotional items. This is what earns keychains  few brownie points extra.
People use an average of 3 or more keychains: On an average, people uses 5 or more keychains to carry their keys and keep it well sorted. There can't be anything like having too many keychains. So, just think of the exposure your brand imprinted on these everyday items will get!
High retention: Keychains are never misplaced or discarded. Your recipients use it to carry their important office and home keys. Every time they use it , your brand image will get a fillip. People hardly change their keychains as long as these are working. So, your brand message imprinted on keychains will get a lot of exposure and engagement from your audience.
Are you planning to use custom keychains as your promotional items? Share your ideas with us on our facebook page to join an interesting conversation.