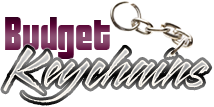 Multi Tool Keychains As Corporate Gifts
Posted by admin
Posted on January 19, 2022
Offering interesting and useful promotional gifts like keychains  is effective for any business to grow their brand exposure.
Check out these multi tool keychains that will win over your clients while promoting your message. In addition, this high utility item will pique the interest of new clients and  enhance your  brand image!
Why multi tool Keychains
Multi-Functional
Multi tool keychains are available in various models that serve different purposes. For instance,Screwdriver Tool Set Keychains includes a screw driver set, which makes it useful for your clients.  Higher the utility, more will be your brand exposure. Your clients will indeed thank you for this practical giveaway.
Convenient
Slim and compact, these keychains will easily fit in  the pockets or  wallet of your recipients.  It will thus save much bag space and makes it easy for them to carry  around.  Every time, they use it to access keys or to carry out repairs, your brand will get an incredible display.
Durable
Designed to last long and perform ceaselessly, these  custom keychains will last for a long time without being damaged.
Customizable
You can have your  logo printed on it by  laser engraving or screen printing.  Think of a creative artwork or message that will give these keychains a unique feel. Interesting customization is what sets these giveaways apart . So, come up with some interesting designs that will surely grab easy attention and enhance the retention of these every day items. No matter how you wish to go about it,  tools and hardware keychains will make very premium bespoke gifts for your client!
Suitable for kind of any promotion
Multi tool keychains are versatile handouts that are well suited for any kind of promotion. It is ideal as trade show gifts, corporate gift, or contest giveaway among others.  Perfect for every business niche, these logo items will turn out to be gifts that your clients will put good use of.
Brand exposure
As these keychains are practical and enjoy visual appeal, your recipients will use it on a daily basis. Furthermore, other potential clients will see it and will notice your logo on it.
Brand Image
Premium corporate gifts like the custom multi-tool keychains would definitely boost the brand image. These innovative products will not just impress your audience but make them engaged with your brand as well. In addition, these unique giveaways will allow your brand to stand out from competitors. Further more , it will create  a positive impression in your customers.
Reinforce Customer Relationships
Practical marketing gifts like multi-tool keychains can indeed reinforce good relationships with your clients. Your clients will surely be happy and appreciative of your company. Consider handing out these cool accessories as contest giveaways  to encourage the prospects to purchase your products and enhance their loyalty in your brand.
Wish to make multitool keychains as your swag? Browse our collection to choose a model that will match your needs