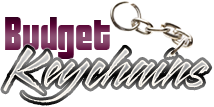 Combo Custom Keychains – Double Fun; Double Promotional Effect
Posted by admin
Posted on December 20, 2019
Keychains are something we all use in our daily lives; but did you know that you can enhance the appeal and popularity of keychains by making them look different and by adding handy tools to it. So, if you have been looking for a promotional item that will enjoy a warm welcome and a long retention among your recipients and that won't break your bank, look no further than these custom keychains that look anything than keychains! Here are some of the models that will surely impress you.
Bottle opener keychains
Take a quick peek into a refrigerator in any American home and you will easily find atleast two brands of soft drinks, two lagers, a hard lemonade and a lot more. Most of these will have metal caps and tops that are hard to remove. That is where these handy items like bottle opener keychains will come into the picture. Though we all tend to take these humble daily use items for granted, it is a known fact that without these ubiquitous items our daily lives would have been a lot more complicated and tough. Most kitchens might have bottle openers and cap lifters, but what if you are in a car, a camping trip or a barbecue party? Most people will forget to pack these party essentials and often will have to end up using their car keys or teeth to pull these caps out, without much success!
Bottle opener keychains come handy for popping beers at night beach parties, those backyard get-togethers and fishing trips. The best part is that as these double up as keychains , it is impossible for anyone to leave it behind. Personalize these cute items with your brand and message and ensure repeat impressions and admiration from not just for your recipients but from within their friends and social circles. These essential items will make your brand the talking topic for a very long time. Easy on your wallet, yet high in visibility, custom bottle opener keychains make excellent gift items for mass promotions like mailer campaigns and tradeshows. These will make excellent party favors, employee gifts or fund raising items as well.
Multitool keychains
Multi tasking has almost become the secret of success for the modern humans as everyone strives to squeeze in the maximum tasks at the shortest possible time. So, how can these multitool keychains become less popular any way? Check out these custom 5 In 1 Multi-Function Aluminum Keychains that will instantly grab appreciation and long term loyalty of their customers. It can hold keys as well as it serves as a profuse tool with nail file, bottle opener, ruler, scissor and knife and can be easily attached to pockets, bags or even over belt loops. Ask anyone who owns a multi tool item and the odds are that they might not even remember all the gadgets that they have, but they will surely recall the logo on the keychains! Adding multi-functional pocket tool is a convenient and value added addition to your custom gifts. You can choose from various multitool keychains in our collection to impress your recipients and make your brand part of their daily lives.
Flashlight Key Chains
Handy and efficient, custom flash light keychains have always been a rage. Here are the three good reasons for carrying a flashlight on key chains. These custom gifts will be carried around by your recipients to wherever they go. These flashlights are likely to move between different keyrings as these will never fail to put up a good performance. Every time your recipients use to find their way back home during a power outage or to find something in the dark attic they will surely be impressed by this smart gift and the logo imprinted on these! It is not all; these keychains that dangle in the key slots of your car will never fail to grab the attention of anyone who gets into the vehicle.
We have a lot more interesting models in combo keychains. Browse our collection and grab your favorite models at unbeatable prices. Don't forget to tell us your favorite keychain model as well.