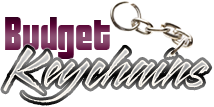 Custom Bottle Opener Keychains- The Fun Way To Put Your Brand On A Portability Curve
Posted by admin
Posted on April 10, 2017
Customized bottle openers will make a great promotional item on a budget simply because it is a daily use item that not many people can resist. Whether you are going on a picnic, a beach holiday or just a weekend party it is a good idea to have a keychain bottle opener in hand. Apart from keeping the keys safe and well organized, these combo items will let you pop the top of the bottles in no time. Having a bottle opener right at the tip of your fingers can save a day for party revelers.
Offered in a range of sizes and shapes, these custom keychains are born crowd pleasers. Compact and light weight, these custom keychains are easy to carry around in purses or in bags or put in the desk drawers or car dashboards. These make great stocking stuffers for Christmas, corporate gifts and gift bag items throughout the year. Reports show that functional gifts enjoy a long retention than novelty gifts and more the utility better will be the popularity of gifts. So, it is no wonder that keychain bottle openers have turned out to be one of the most popular promotional gifts ever.
The brilliant color choice is another big plus of these custom gifts. You can choose bottle opener keychains in your favorite color or match with the color theme of the event to make an added impact. Keychains are so popular that your recipients might not trash it even if they get it over and over again because everyone will have to organize countless keys at any given point of time. A keychain bottle opener will come in handy in different situations including party hour emergencies. Your recipients will earn a lot of applause for having this smart gift while your brand on these will grab the spotlight.
Unusual shapes and colors always grab the attention of people. Here are some of the popular keychain models that you will find interesting.
Animal shaped keychains: Choose from a range of animal shaped bottle opener keychains that stand out not just for its quirky shapes but brilliant colors as well. Be it dog shaped keychains, or those shaped like pig, elk, cow or bear among others, we have something for every theme. These make great gifts to promote animal care organizations, farmer's markets and more. Personalize these with your brand and message and see how these logo items will keep your phone ringing for a long time. Looking for something cute? Then you cannot resist these squirrel shaped bottle opener keychains. Can there be a better custom gift than these rabbit shaped keychains for your forthcoming Easter promotions by the way?
Sports themed keychains: Celebrate the sports season and raise a toast for your home team all at once with our adorable collection bottle opener keychains in sports themes. You will love these tennis racket shaped keychain bottle openers for sure while these runner shape keychains will keep your brand on a fast trail for sure.
Browse our collection and you will get addicted with these brilliant items that never fail to impress your audience. Be it as tradeshow handouts, mailer gift items or store promotional items, these bottle opener keychains are here to stay for sure.