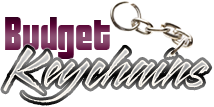 Party Favor Light Up Keychains- Impressive Way To Get Your Message Out
Posted by admin
Posted on March 5, 2020
Light up keychains are great for all types of promotional events, festivals, or parades. These double up as light up toys that bring smiles to everyone's face; these are fun accessories first and keytags only next! Enjoyed by all ages, LED keychains are popular among the young and young at heart alike. Light up keychains are available in different price rates and make great party favors, promotional items and even team spirit items or fund raising items.
Attending a trade show or a networking event? Customize these flashlight keychains with your brand, message or artwork to leave a personal touch to your business events. Keychains make subtle brand reminders that remain in front of your target audience always without being loud and irritating. Every time they see these keychains or use it, their brand recall increases.
Add glitter and glamour to your events
Light up and add pizzazz to  your milestone events, store promotions or parties with these Key Shape LED Keychains. Your recipients will love to show off these light up keychains that delightfully different from the rest of the crop and your message imprinted on these will get easy attention. So, needless to say, the first thing that will come to their mind instinctively will be your brand when they need products or services that are similar to yours.
More utility at the price of one!
LED and flashlight  Keychains will keep the users reassured in the dark during emergencies like an unexpected thunder storm or power outage. It is useful to find the keyhole of the door in low light or search for things  in the dark attic. As you see, LED keychains are more frequently used than ordinary keychains, which make them popular handouts. The more the usage, the more popular your logo will be!
Light up keychains are the ultimate attention seekers
Nobody will be able to take their eyes off light up keychains. So, why not get easy attention of the surging crowd in tradeshows with these glow keychains. Your brand will get the spotlight and your recipients too will be excited to get a spectacular handout that nobody else may have!
Cute models like Light Buddy Pen Keychains  are easy to hang in handbags, walls, doors or wristbands as a novelty decoration. Apart from being a keychain that keeps keys together, it  features a pen and a light source as well; great choices as birthday treats, stocking stuffer and gift bag items among others.
Glow in the Dark LED Flashlight Keychains  with a vivid LED light with glow-in-the-dark-ring that will draw easy attention even in the dark is another popular model.  Browse along and choose something that matches your theme.