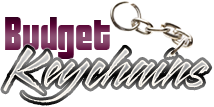 Jump Start Your Promotions With These Sports Themed Custom Keychains
Posted by admin
Posted on January 30, 2020
Promotional events are never ending processes-before one gets completed, another begins! Choosing custom gifts that will appease every genre of their recipients is one of the toughest challenges that promoters face. So, if you have been looking for a gift item that enjoys perennial popularity, look no further than these custom keychains.
Budget friendly and easy to distribute, keychains are something that everyone needs in their daily lives. Imprint your logo and message on these and every time your customers or employees use these limited edition keychains at home or office, your message will grab their attention. So can there be a better place for your brand than on a keychain?
Let lost keys be part of history for your recipients as custom keychains offer them a time tested way to keep their keys well organized and safe. Nobody can resist these freebies and everyone will never leave a chance to grab one. We at budget keychains have listed a few key holders that you may find interesting for your forthcoming events.
With the football frenzy on a high, these soccer cap bottler opener keychains will make trendy great handouts for your promotional events. Imprint your logo and message on these and see how these logo keychains will keep your contact details right in front of their eyes for a very long time. These sports themed key tags will fit in the pockets or purses of your recipients easily and will keep the keys safe. These keychains can be considered as fund raising items to promote soccer clubs or schools, as tradeshow handouts, for co-branding with your favorite team and more.
Options are all yours when it comes to these sports themed keychains.
Custom whistle with coil keychains: Be it as an emergency item, a keychain or a fun toy, these custom keychains will fit the bills of all these. Available in a palette of colors, your recipients will even love to wear it as their wrist band. It makes a great item for safety awareness campaigns and community events as the innovative design will never fail to grab the attention of your recipients.
Bottle opener keychains: Anyone can end up in a soup when a bottle opener goes missing as it can terribly spoil the fun of any party. These combo keychains that double up as bottle openers will make a great hand out. Every time your recipients have to pop open their drinks during the weekend party or during picnics, these logo items will come handy. The best part is that they will have a bottle opener at easy access everytime as they will never forget to take their keychains.
Regular impressions are what keeps your brand fresh in the minds of your recipients and for this simple reason , keychains make perfect logo gifts to promote awareness campaigns, businesses, as fund raising items or even party favors and mailer gifts! Shop right away