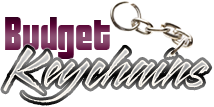 How Leather Key Chains Can Impart Elegance To Even A Low Key Brand Promotion?
Posted by admin
Posted on August 17, 2015
Give a gift your customer or employee will use every day in the form of these elegant custom leather keychains! A subtle blend of style and substance, leather keychains make perfect handouts during tradeshows event or mass mailer campaigns on a budget!
Everyone needs to use keytags daily and every time they take out these keychains, your logo will enjoy a proud display. Are your target customers associated with construction or heavy engineering segment? If yes, these leather keychains will be good options thanks to its rugged design and durability. When ordinary keytags won't do any good, you need something really special like these elegant leather masterpieces.
Imprint these elegant and classic leather keytags with logos for schools, fraternities, sororities or corporate brands and see how your logo becomes the talk of the town. You can easily dude up your business logo with sensuous leather in these durable and handsome leather Keychains. Finely crafted from superior quality materials, leather keychains are available in several different styles, shapes and colors.
The middle names of style and sophistication, leather keychains may cost you a bit more than plastic or vinyl variants but what you get in return is peerless quality and life time durability. Leather is long lasting and can handle the daily grinds with ease. These custom logo keychains also make thoughtful personal gifts for wedding parties, milestone celebrations and much more. Looking for a thoughtful gift on Father's day or Valentine's Day? These leather keytags will fare well in these segments too.
Leather keychains stand out among promo gifts for some really good reasons.
Style statements – Exuding style and sophistication, leather keychains will be something that your recipients will love to show off. While cheap and tacky keychains remain concealed in wallets or glove boxes, these keychains easily becomes their statement of pride, which your recipients will love to flaunt on their belt loops or pockets.
Durability – Water resistant and long lasting, leather keychains are well suited for the daily grinds.
Choices – Available in a range of styles, leather keychains will suit every promotional need of advertisers.
Cost Effective – Contrary to the popular notion, leather is not exorbitantly priced or beyond the reach of the budget conscious. The sophistication and durability that come with leather keychains will make them value added gifts that will stand the test of time.
So, pack a style to an unassuming bunch of keys with these keytags and see how your recipients will go overboard flashing these stylish keychains to ensure your logo a much desired promotion. More value for every promotional dime, these elegant leather key fobs are here to stay for sure. These custom key chains can be used to promote a range of business lines including automobile brands, luxury lifestyle brands and home improvement stores among others.
Share and Enjoy