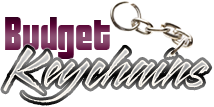 What Makes Laser Engraved Keychains The Trusted Choices Of Marketers?
Posted by admin
Posted on August 17, 2015
Everybody uses keychains as no one can leave home without their keys! One of the most popular promotional gifts, custom keychains are available in a range of options, colors and materials. Always in use, keytags will keep your logo in front of your customers at all times.
Custom laser engraved keychains are cost effective promotional gifts that make perfect hand outs during mass mailer campaigns, tradeshows, events and much more. Advertisers can get connected to scores of target customers with these promotional gifts and still pay less than they would for a TV commercial!
Did we say that these promotional keychains have a greater lifespan than many other types of advertising? So, if you have been looking for a special handout for your customers, it will be laser engraved keychains. Metal keychains are long lasting and elegant gift options, which people will love to retain forever. The more they use these engraved keytags the more will be your logo exposure and portability.
Promotional items like custom laser engraved keytags will make your recipients feel truly special. Everyone will desire that the company they shop with appreciate them and these laser engraved key chains can do that in true style. These keychains will get your customers come back to your business regularly as these elegant and long lasting gifts will remind them of your business message on the keytags everytime they open their door or their work desks.
Custom keychains indeed hold the key to your brand's success as these practical items are something that your recipients will actually use in their daily lives. Laser engraved keytags will leave a lasting impression among your customers for their elegance and durability.
Not just a smart way to touch the base with customers, laser engraved keychains also make versatile gift ideas that will easily fit into any promotional theme or industry. Looking for an appropriate gift to your golf loving clientele? Settle for these Water Bottle Holder With Carabiner Keychains and by the end of a summer golf spell, your logo would have enjoyed a proud display all over the greens. The sleek Rotella Metal Keychains that are shaped like an elegant polished chrome automobile steering wheel will make great options to promote automobile businesses. Just imagine the exposure your logo gets when these complementary gifts are handed out to clients with approved car loans?
Planning a festive seasonal campaign during Christmas? Check out these cute Elk Shape Bottle Opener Animal Keychains and see how your recipients continue to admire and appreciate these masterpieces for long. These are perfect options to buy easy acknowledgement from all genres of customers without putting in much effort or money.So if you really wish your logo to last as long as the keychain, these laser engraved keychains will be the best options!