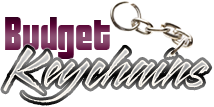 5 Branding Benefits of Custom Leather Keychains
Posted by admin
Posted on September 27, 2023

Marketers often find it an overwhelming task to choose custom gifts that are elegant and budget friendly alike. This is where leather Keychains score a perfect 10! Keytags are something everyone needs in their everyday lives. So, putting your brand on these is indeed a smart way to get your message across to a wider audience. If you haven't given a serious thought to the idea of using leather Keychains as your swag, this post could well be for you.

Here are the major branding benefits of leather Keychains
Enhanced Brand Visibility

Leather Keychains offer a unique canvas for showcasing your branding elements. Make use of the high visibility imprint space to position your logo, colors and artwork in style. Anything imprinted on custom keychains will capture the attention of the users and create a lasting impression. As your prospects hold keytags during their daily errands, your brand will leave a lasting impression in their mind, which in turn will guarantee better brand visibility and recall.
Memorable Impressions
Imagine the delight of event attendees getting their important keys attached to your keychain. In addition , it will remain as your brand reminder for a long time even after the event. Ideal for all types of events and promotions, custom Keychains can also turn even a low key promotion into a memorable event.

Leather Keychains make great corporate gifts for your business associates and clients. These have a high perceived value and are well accepted by every genre of audience. So, marketers can hand it out during all types of events with confidence. Popular among both and men and women, keychains will impress people of all age groups and demographics. So, no matter which types of audience you wish to cater to, custom leather Keychains will make a great choice.
Unique Identity
Leather keychains are available in various shapes and models , which sets it apart from conventional keytags . The unique quality will definitely create a recognizable identity for your brand. Even in crowded events, your logo will become instantly recognizable, which in turn will foster a sense of brand loyalty among customers.
Brand Engagement
The intriguing design of leather Keychains sparks conversations and engages customers in a subtle way with your brand. This engagement on an emotional plane will foster a strong connection between your brand and its customers.
Easy to customize
Marketers can emboss or deboss their design to leave a lasting effect. Besides, these will last long and will not get faded with use. Leather keychains are enduring and will withstand the rough and tumble of everyday lives. So, your message on Keychains will surely get a lot of attention long term. So, if making repeat impressions at one time investment is your objective, look no further than leather keychains.
As mentioned above, keychains can also elevate your brand image and will make a great addition to the collection of your prospects. No matter whether you wish to use these keychains as stand alone gifts or gift bag items, you cant possibly go wrong with the fantastic choice of leather leychains.