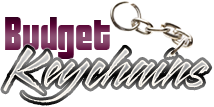 Benefits of Promotional Keychains
Posted by admin
Posted on September 25, 2023
When brand promotion is your key objective, nothing can match popular giveaways like custom keychains. These everyday items will not just promote your company's name, but offer something that your recipients will find useful. Available in various models including multifunctional combo models like bottle opener keychains , these giveaways offer something special for everyone.
Keychains always remain in plain visibility of not just the recipients but everyone who sees it as well. Thus it becomes an important way to communicate your message and connect with your customers. It is a subtle way to show people that you care about them.
Custom keychains make great corporate gifts, mailer items, fund raising items, gift bag items and more. In addition, it is a perfect gift choice for clients, employees and business associates. They will be more inclined to do business with you if they receive  highly useful promotional products like keychains.
Budget friendly
Promotional keychains are a great way to market your business at a low cost. It will give your brand more exposure than you could have ever imagined. If you are planning mass events like trade shows or mailer campaigns, keytags will make an obvious choice. Starting at prices of only a few cents, custom keychains will fit every promotional budget with ease. So, if you thought a low budget on hand has been hindering your promotional plan, it is time to exploit the incredible branding potential of custom keychains
High visibility
Custom keychains are a great way for businesses to advertise their brand thanks to its high visibility. Your logo and message imprinted on keychains will get an incredible display wherever your recipients go. Just think of the impressions your brand will make every time your recipients  carry these branded keychains to game days, picnics, work places and more. An interesting keychain will also make a great conversation starter for your message during business events like trade shows.
Repeat exposure
Custom keychains build a positive brand image for your business at one time investment. When your recipients see an advertisement repeatedly, it will leave a lasting impression in the minds of your audience. Not many custom giveaways can match the potential of custom keychains in making repeat impressions. Plus, these giveaways will always keep your message in plain sight of people around unlike many other promotional giveaways that remain hidden and forgotten about! Everyone requires keychains to keep their keys well-organized and safe. Thus by giving out custom keychains, you can engage with your audience lightheartedly.
Promotional keychains are an effective and affordable way to spread your message. It will leave  a lasting impression in the minds of the audience without being overwhelming.
Easy to distribute
Being compact and light weight, custom keychains are easy to carry while doing your daily errands for your recipients. In addition, it will help marketers save on logistics and transportation expenses while using custom keychains as promotional giveaways.
Versatile
Keychains are suitable for promoting all forms of businesses and brands. Moreover these giveaways make a perfect choice to impress every genre of audience irrespective of gender or demographics. Keychains make lives easier and prevent the woes of missing keys. In addition, they are easy to customize with your message and engage your audience.
How do you think custom keychains can enhance your brand visibility