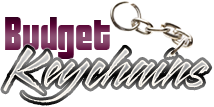 Why are Custom Bottle Opener Keychains Always the B est Sellers?
Posted by admin
Posted on March 31, 2014
Are you looking for a handy giveaway, which will easily register your logo with targeted customers? Why don't you go for some custom bottle opener keychains?! Investing in bottle opener keychains is a sure fire way of propelling your brand name to success. Also, promotional bottle opener keychains are one of the best-selling and most-in-demand promotional items of all time.  Read through why they are one of the most preferred promotional gifts –
Keychain bottle openers are handy – Earlier people had to create some space for accommodating their bottle openers, whenever they were planning to hit beach, go hiking, picnic, or during any party event. However, by seeking keychains with bottle openers that requirement has gone for a toss because this token as primarily carried out as a key hanger by the user. Whenever a user pop the bottle tops using this bottle opener, they will see your brand information and think highly about you. Also, remember a thankful customer always makes a loyal customer and you expect long term business with them. So get smart by investing in personalized bottle opener keychains for your next promotions.
Abundance of Variety – Only you can say sky is the limit, when it comes to choosing a bottle opener keychain for your promotion. You can hit any online stores indulging with custom keychains and see a clearly dedicated section of promotional bottle opener keychains in different shapes, sizes and budget. These keychains can be availed in vibrant color profiles and you can get them engraved with brand information prior to gifting.
Well-Suited for All Budget Sizes – This customized bottle opener keychains work perfect for marketers of all budget sizes. They can be availed in prices as low as $0.50 to costlier ones at $3. You can make the right choice depending on the target audience and your investment budget.
Makes a great individual and complimentary gift – You can either hand out a customized bottle opener keychain as an individual gift or as a complimentary token with some purchase. Keychains with bottle opener make a great stocking stuffer for Christmas and also make a great gift basket item. It also makes a great acknowledgement giveaway during promotional events such as tradeshows, business conventions and many more.
The best part about buying customized bottle opener keychains from online stores is that you can avail them in best buy prices. Also, you can avail some price benefits and value advantages such as free art set up, free shipping and free online design proof.
Be it a small or start up business or a big established conglomerate, all can benefit by employing these custom bottle opener keychains for value building.