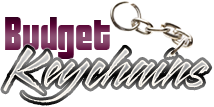 Promote Your Business Even On A Shoestring Budget With These Key Holders
Posted by admin
Posted on May 5, 2016
Have you ever tried investing in a product that offers both affordability and effectiveness? Do you believe in the saying that goes "great things comes in small packages?" Well, these imprinted Key Holders are just that. These are small and affordable yet very effective promotional items.
Why do you need these imprinted key holders as your promotional item? Below is a list on why these items will be easily loved by its recipients.
These items hold access to a person's workplace, home and car.
Having the key attached to the imprinted key holder will make a person's life more convenient simply because one will not be stressed that their key will get misplaced or lost.
These items last longer and make an impact on potential customers compared to flyers and pamphlets.
The longer the item lasts the more impressions it creates to onlookers and even to its users. A study showed that 85% of recipients did business with the advertiser after receiving a promotional item.
These items are reusable thereby making it practical items.
Keychains are not discarded after using once. it therefore belongs to the reusable items. Recipients can use it as car key holders, house key holders or office key holders. These items can be used over and over again without limits.
All of the products that we offer are very affordable. You may see the list below with its corresponding prices.
Are you planning to purchase it in wholesale? No worries since you can avail discounts for bulk orders. Rely on these items imprinted key holders or imprinted keychains that will carry your business name or logo anytime and anywhere.