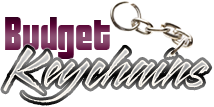 Inscribe Your Business Name To People Through Our Laser Engraved Keychains
Posted by admin
Posted on May 5, 2016
Are you brainstorming for your next promotional campaign? Are you looking for promotional items that are not expensive yet highly durable and affordable? Look no further, we have what you are looking for. Our promotional Laser Engraved Keychains will work miracles for your marketing campaign.
Under the categories of our promotional keychains, we have included the laser engraved keychains since keychain is something that everyone uses. We want to make sure that your business information stays forever on these promotional keychain. Choosing to engrave it will have a long term effect. Your business logo and name will surely not rub off from these promotional keychains.
Our custom keychains come in different shapes and designs to keep your marketing campaign hip and fun. Below are a few samples of our promotional laser engraved keychains.
Who says that promotional keychains should be boring? If you choose to order a unique shape, you will be able to catch the attention of your prospects easily. Did you know that people not just retain items for their usefulness but also as reference items? Yes, promotional keychains are on the top three categories where it is often used for contact information reference. Based on the research, 57% of the respondents prefer to look at their promotional keychains for contact information. Imagine this small tool that has so many uses and will benefit both your business and your recipients.
Choose to inscribe your business to your prospects or clients through these custom keychains. Surely, it will be worth every penny you spend and do not worry about your budget or if you can afford it because some of our custom keychains are offered for as low as $0.39. On top of that, you can get free digital proof and free art set-up.