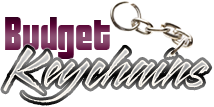 Why Our custom Full Color Keychains Are Irresistible To Customers
Posted by admin
Posted on May 5, 2016
Keychains have been introduced in the market for quite a while now. It has also been used as an advertising item or a souvenir item even until today. These items can be customized according to your preference. At budgetkeychains.com, we have quite a few designs and styles for you to have enough options to choose from.
So why are custom keychains still in the market until today?
It is because promotional keychains serves a purpose that no other items can offer. Its basic use is simply holding the keys thus with these you are sure that keys will never be misplaced.
It is a simple tool but a very important one.
It gives owners a quick access to their keys if they need it.
It is inexpensive and is commonly made of good quality.
Check more samples here – Full Color Keychains
Handing out a promotional tool that is useful or can be used daily will constantly remind the recipients of your business name. Do you know that the more the utility of a promotional item, the more will it be retained? The more it is exposed to people, the more impressions it gives. According to a research, 59% had a more favorable impression of the advertiser after receiving a promotional item. Having your name imprinted on these custom keychains will slowly and constantly convince those who are using it to eventually do business with you. Whether you hand it out to your loyal customers or prospective clients these fun and useful promotional keychains will definitely put a smile on everyone's face.