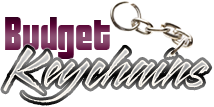 How Important Keychain Attachments Are
Posted by admin
Posted on September 18, 2019
Keychains have a decorative part and a functional part of a key ring that actually holds the keys and enable the users to add and take out keys as required. The keyring is made of metal like stainless steel or alloy to make it durable and sturdy. Here are some of the most common key rings that you will find interesting.
Split Ring
The split ring can hold both the keys safely and the decorative part of the keychains. You can even add a small toy or a USB drive also into this split ring  to make it a complete  everyday item that you may love to carry wherever you go. Keychains With Twist-Top Bottle and Can Opener is a great choice. It has a Black twist top plastic body that doubles up as a bottle opener and sturdy metal split ring attachment for the keys.
House Shape Acrylic Keytags is another variant in this category. It features a split ring and an attached house shaped ornament, which makes it an iconic handout for home and property tradeshows, home insurance, real estate and construction among others.
Carabiner Clip
Carabiner Clip is typically larger than the split ring while the metallic colors and the fine polished design and the pop of fun colors will enhance its character. The open spring design allows you to open a mouth with just one press. You can string up the keys, small decorations  etc on these clips which can also be attached to the bag strap or belt loop. Ideal for outdoorsy people who need hands-free convenience while carrying keys, carabiner clips are also highly popular among the youth. Carabiner keychains with Bottle Holder is an interesting choice. It has a carabiner with blue bottle strap and an additional swivel key ring.
Lobster Clasp
This lobster-like keychain is a lobster clasp with a 360-degree swivel base. Lobster Clasp is different from Carabiner Clip as it requires a switch to be pressed down to open it. Its opening ring is very small and can only be hung as a hook in a backpack while the keys can be hung on its base. Lobster Clasp is the smallest of several key rings and is relatively safe because it cannot be removed without pressing down the switch. Soft Tiger Key Tags with X -Small T -Shirt is a great choice in this regard.
These are some of the most common key rings for key attachments. While split ring key ring is the most classic key accessory, models like carabiner and lobster clasp makes it easy to not just attach keys but other decorative items as well and can also be hung on the bag, backpack or belt straps. Keychains are one of the most essential items in our daily lives. Marketers looking for a budget friendly and popular handout can choose these imprinted keychains to get their message across to a wider audience at easy rates.
Browse our collection of custom keychains and choose a model that matches your needs.