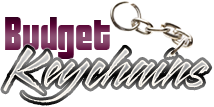 Bottle Opener Keychains – The Best Handouts For Every Wish List
Posted by admin
Posted on September 19, 2019
Nobody can leave their beer during this outdoor season. To celebrate this world famous beverage and American's favorite drink you need a perfect bottle opener. As people gather with family or friends and enjoy their favorite beer, these handouts will come out into the open, grabbing easy attention of everyone around.
Custom bottle opener keychains are a great handout for businesses to celebrate the beverage and promote their products. Not just for bars and beverages brands, but every genre of business can make the best use of these popular handouts. Offered in a wide range of models and colors, bottle opener keychains will make its way straight into the hands of your recipients to remain there forever. Your prospects will be excited to have a keychain for their keys that double up as bottle openers.  Every time they carry their keys they will have a stealthy and smart way to pop open the tops.  It will make everyone around surprised too and your brand will get a lot of word of mouth publicity.
By bringing together two functional items of a keychain and a bottle opener you get dual brand exposure. Get your brand and message imprinted on these to make it a great addition for everyone who attends your beer themed events.
 Happy hours and beer binge sessions often are the biggest and the most enjoyable socializing moments for everyone. So, you can imagine the exposure your brand imprinted on these highly useful items will get.
Random studies show that custom gifts that enhance the fun and create memories are often the best retained gifts. If that is the case there can't be a better custom gift than bottle opener keychains at this price rate.
Get started with these popular models that will impress everyone and make your brand part of their fun moments.
Eagle Shape Bottle Opener Keychains: Think beyond the customary rectangle and circle bottle openers and let your creativity soar high with these custom bottle opener keychains. Your brand and message on these will easily stand out in the crowd and grab those eyeballs.
Eye Shape Bottle Opener Keychains can be a real eye opener that a successful business campaign often does not require a big budget. Earn easy glances with minimum efforts with these custom keychains that are shaped like eyes!
Horse Shape Bottle Opener Animal Keychains: Gallop ahead in the competition with these horse shaped bottle opener keychains. These make perfect handouts for polo clubs, equestrian events and racing clubs and make great collectibles as well. Your brand and message will be remembered for so many reasons!
Looking for more such interesting bottle opener keychains? Browse our collection and pick up a model that complements your promotional theme.