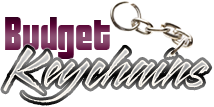 Custom Bottle Opener Keychains – Open Up Your Promotional Campaign In Style
Posted by admin
Posted on September 17, 2019
Bottle opener is common item in our daily life. We need it to open beer, wine and in fact any beverage of your choice. By handing out personalized bottle opener keychains you have a handy way to pop the top of bottles anytime, anywhere.
Every tailgating party and camping trip needs a sturdy bottle opener to cater to the sundown hours. If you've ever been to a party you know how important a bottle opener can be.  Whether to open the beer can, soda bottles, or can of beans, openers come to your aid while handling a lot of tight situations. Custom bottle opener keychains are small enough to fit in your pocket, yet sturdy to handle all the chores. Anyone would find it useful at home, on the move, in clubs or office. Easy to use and available in a delightful range of colors and shapes, you will find multiple reasons to use these logo items.
Available in a wide range of models and colors, bottle opener keychains will take your message into faraway places. When someone attends a party or a sports event they may need to celebrate the fun or the great win and these keychains at the end of their fingertips will enhance the experience. These logo items are not just to promote wine or beer events, but every business, considering the popularity that these logo items enjoy in everyday life.
Cost effective and handy, these custom keychains are easy to store and carry. While your recipients get a combo of a keychain plus a bottle opener your business will get a great souvenir.
Handy
The biggest advantage of custom bottle opener key chains is its convenience to carry. Everyone of us need to carry  keys and by having these dual function keychains, you get a reliable way to carry keys and open the bottle top alike. These budget friendly gifts will make a great promotional item that everyone will cherish. Every time your recipients use these logo items as keychains or bottle openers, your brand will get a wide angle display.
Bottle opener keychains make interesting souvenirs for tour operators, events and more. Get your brand and message imprinted on these keychains to make it bespoke and special. You will love the attention that you get on these party staples.
Features
Easy to use: All it takes is a slight bit of pressure and you can easily remove lids from cans and bottles.
Compact: Small and light weight, these will fit easily in your hand, bag, pocket or kitchen drawer.
Brilliant colors: Bottle opener keychains are not just functional but make a fun and fashionable accessory that will steal the hearts of everyone.
Durability: Great for home, camping, hunting, and survival use, bottle opener keychains enjoy a wide fan base.
How has been your experience of using custom bottle opener keychains as promotional items. Share your thoughts with us on our facebook page.