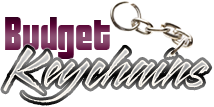 The Best Ways To Use Custom Keychains In Promotions
Posted by admin
Posted on February 20, 2023
The best promotional items should combine several key characteristics for  being most beneficial for your business and your audience alike. They must be functional for the target audience, must convey your message clearly and above all fit your budget. If you are looking for promotional giveaways that have all these features, custom keychains will make a great choice.
Keychains are also great promotional merchandise items as they can be used nearly every day by those who receive them. Available in various styles and material choices, logo keytags are the perfect  way to promote your business at your next promotional event. The best part is that your recipients will use it for years to come and hence your brand will get consistent impressions at the cost of one.
Ideal for mailer campaigns
Besides, keychains are also an excellent pick for mass events  and mailer campaigns because these are easy to distribute. Virtually everyone on your gift list will find custom keytags a great promotional item.Promotional keychains are excellent crowd-pullers during corporate events. These enjoy high retention and will easily fit into your promotional budget. Available in various shapes, colors and material choices, custom keychains are here to stay forever.
Custom keychains can be used to promote any event right from finance companies to fashion brands and everything in between. It will even tick the boxes of corporate gifts or fund raising items. Let's be frank about it! Talking about your brand becomes a lot easier when you use popular and trendy gifts like keychains. if you are looking for the something a little different, choose floating keychains. Designed to float in water, these logo items are a great choice for beach events and pool parties. Available in various colors, these keytags guarantee ideal brand exposure
Looking for something elegant and fit to be your corporate gifts? Metal keychains will be a great option for you. Add your logo, message and artwork on it to make  high visibility giveaways that will surely impress people.
As trade show swag
One of the most popular items for conferences is keychain with  customized imprint. It is obviously an effective way to promote your business. Choose from a wide range of models at just about every price rates to suit your trade show theme and budge.
To expand brand awareness
Reinforce your brand popularity with these versatile giveaways. It is indeed one of the  most popular and effective promotional items for business conferences. Starting at prices of a few cents , keychains  offer maximum branding advantage even at a low price point. You can also customize with an eyecatching design or an interesting tagline that will make your company proud.
Choose from a wide range of imprint options
Keychains also offer a range of imprint options including laser printing, debossing and screen printing among others that will suit the material  of the keychains that you use.  So, if you have been looking for an elegant custom giveaway that will never fail to gain attention, look no further than custom keytags.
Promotional  keychains are functional and fashionable accessories to market any event or brand. So, what are you waiting for? Bulk order now & promote your brand uniquely. Browse our collection to choose a model that will impress your audience and get your message far and wide.