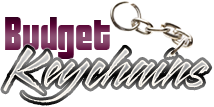 Why You Should Use Custom Keychains As Promotional Items
Posted by admin
Posted on January 9, 2020
There is a common thought that the world judges a person by the kind of keychains that they carry. Keychains are not just everyday items that will help you keep the keys organized but an extension of your personality. Marketers can choose from a wide range of models and colors that suit the tastes of the prospects. When you offer highly useful custom gifts like keychains, people are more likely to remember you.
Here are more solid reasons why you should consider handing out imprinted keychains at your next big event.
Why Keychains?
The psychology behind keychains is that it makes a subtle expression of their hobbies and social commitment and an expression of their personality. People carry these not just to keep keys safe but to express themselves. A heart shaped keychain says that he has a loving heart while an animal shaped keychain says that someone is compassionate while a monogrammed keychain says that you are ambitious.
What makes Keychains effective promotional items?
Promotional keychains leave a lasting impression unlike customary marketing tools like flyers, or brochures that get discarded the moment attendees leave your booth. Keychains carry your brand to the homes and offices of your recipients. Interesting keychains make great talking topics and bring in more business. Keychains make excellent collectibles too. Not many people discard keychains unless it gets damaged.
Budget friendly and highly useful, keychains are something that can be employed on a massive scale. These freebies will make customers feel really appreciated- we bet, they won't forget your business anytime soon. Match it with your color theme or event and use them to your advantage.
High retention
50% of customers retain keychains for years on end, which means your message will remain in their plain view for a long tenure. Custom keychains create customer loyalty. Everyone will be happy to get these everyday items as freebies and they most likely remember your business if you hand out one to them.
Thoughtful gifts that make lives easier
A classic gift and a hot favorite around home, office and on the move, these sleek handouts are suggested multiple times! Keychains have been around for hundreds of years in various forms and that gives it an element of familiarity and warmth in the minds of the recipients. Everyone can use it the moment they get; keychains do not use batteries, chips or circuits that may leave the users perplexed. Basic yet totally functional, keychains indeed makes lives easier- not just for Janitors but everyone around.  Put your brand on these high utility gifts to stay spotted!
Share and Enjoy