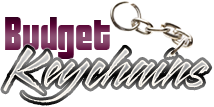 Celebrate World Marriage Day With Custom Keychains
Posted by admin
Posted on January 13, 2020
World marriage day, which falls on February 13th, is as romantic for married couples as the Valentine's Day, which falls on the very next day. It makes a great day for community organizations and churches to honor husband and wife in families. So, if you have been looking for some promotional gifts to celebrate this day or to spread awareness of the importance of having a strong family, look no further than these custom keychains as gifts.
The Pont des Arts Bridge in Paris, which was famous for over one million love locks once, is still considered as a symbol of passion and fidelity. Likewise these logo keys will remind them of the strong love bonds that they are in and your message on these will never fail to grab their attention.
Here are some of the keychains that can be considered to promote family friendly hotels, holiday planners and fashion stores among others.
Heart shaped keychains: Celebrate love and commitment with these acrylic heart shaped keychains that will get your message closer to their hearts. Imprint your logo and message and every time they lock the house doors or open their cabinets, your logo will grab the attention of your recipients, who will surely be impressed at the generous and thoughtful side of your profile.
Novelty keychains : Hand out something unique and interesting to your customers that they will truly cherish all their lives in the form of these novelty keychains. Available in a range of attractive shapes, most of these keychains have multitool features. Choose from a range of keychains that include tire guage, flashlights or bottle openers to add up to the functionality of your promotional gifts. If you are looking for an appropriate keychain that complements the theme of marriage day, look no further than these Women shaped bottle opener keychains.
Wedding keychain favors with LED light This logo gift will make an impressive wedding gift for couples. Imprint your logo and message and you are rest assured that your logo will remain closer close to their heart always due to its light up feature.
Heart shaped metal keychains This heart shaped metal keychain that flaunts a polished metal chrome body and offered in a gift box will make a perfect hand out.
Soft lion keytags These cute soft lion key tags will make a delightful handout to celebrate this day. CPSIA compliant, these keytags are safe for even kids, which make it a perfect gift item for the whole family.
Looking for something other than heart shaped keychains? Why not highlight your green credentials to your recipients on the occasion of wedding day with these long lasting ecofriendly keychains. Your recipients will surely take note of your go green theme along with the message of love on these gifts. Budget friendly and easy to distribute, these make great options for tradeshows and mailer campaigns on this special occasion.
Share and Enjoy