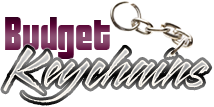 Why You Need Keychains For A Successful Branding Campaign
Posted by admin
Posted on August 12, 2019
Good marketing strategies and best promotional gifts will take your brand closer to the victory line. Popular promotional products like keychains will get your message out and make your brand popular. Keychains are one of the best and most cost effective products for your business to span into a wider audience.
Keychains are no longer plain and simple. Choose from a wide range of interesting models that bring together various other features into keychains. Bottle opener keychains, compass keychains or flashlight keychains are some of the many models to consider.
Budget friendly
Keychains win a few brownie points for being budget friendly. The low sticker price of these functional items makes it a safe pick when you need to reach out to a wider audience at a modest promotional budget. Keychains will never look out of place in any promotional event. No matter whether you hand it out as back to school items, employee gifts or contest prizes, keychains get a thumping applause among your recipients.
Portable
Light weight and easy to distribute, keychains will save you on postage charges, logistics and warehouse expenses. Your brand and message imprinted on keychains will remain right in plain view of your audience for a long time. Typically most people will never discard keychains. Often these remain part of and parcel of their daily life as keychains are easy to carry about for your recipients.
Expressive
Keychains can be customized with any message of your choice and make a great way for you to show your social commitment, brand identity, hobbies and more. You get an attentive audience for your message that will be keen to talk about it to their friends and family.
More advertising power
Keychains remain in hot demand in promotional world because these are not seasonal and remain popular all round the year and among every genre of audience. No matter whether you have a millennial crowd , a business community or a classic audience, keychains will easily please everyone.
Keychain advertising has notched a high success ratio in comparison with other promotional products due to its cost-effective nature. Reusable and long lasting, these products will make consistent impressions at a low one time investment. It is an ideal gift choice for marketers on a budget or those who are planning a massive campaign like tradeshows. These freebies will grab easy attention and will pique interest in them to know more about your brand.
Share and Enjoy