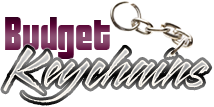 Promotional Keychains- Mobile Billboards For Your Brand That Are Hard To Miss
Posted by admin
Posted on August 9, 2019
Keychains make a great way to commemorate any occasion and to the win the hearts of the users. Be it as promotional items or party favors, keychains will draw easy eye balls. Anything imprinted on these highly functional items will never fail to engage the onlookers. Keychains make perfect handouts for all types of events – big or small. Offered in a wide range of models and materials, keychains offer something special for everyone. Ridiculously low priced, keychains make a great  handout for mass events  like tradeshows or door to door campaigns.
Here are some popular items that will make your promotions more popular.
Bottle opener keychains
Bottle opener keychains will help the users to keep their keys safely and own a cool bottle opener as well.  Your recipients will have an interesting way to carry keys and be the life of the party with these logo items. Get the benefit of 2 at the price of one and impress your audience twice. Your recipients will find these custom keychains that will earn them the bragging rights for life really interesting handouts. Choose from a wide range of models like sports themed items or novelty bottle openers and make heads turn.
Whistle keychains
Whistle keychains will keep both your recipients and the keys safe. It will come to their aid when they lose their way or get stranded in the dark. The whistle will draw the attention of everyone around and will ensure faster assistance. These make fun toys too during corporate events, picnics or indoor games and contests. No matter how your recipients make use of these interesting keychain models, your message imprinted on these will get a lot of attention.
Tape measure Keychains
 Your brand will go the distance when you have these popular custom gifts of Tape measure Keychains  in your marketing equation. Your recipients will have a handy tape measure wherever they go for their DIY tasks, arts and crafts needs or even to measure their waist!
Pill Box keychains
Pill box keychains will not just carry keys but hold pills on the move. It will make a sure fire way to stick to their medication schedules without fail even when you forget to pack your pills separately.
Flashlight keychains
 It is a keychain plus a flashlight in one. Your recipients will always have a handy source of light on hand when they carry flashlight keychains. They will remember your brand a lot more for being considerate for their well being.
Building goodwill overnight isn't that simple; however when you have popular and budget friendly handouts like keychains your brand is all set to outperform your contenders.
Share and Enjoy